After nearly two months of construction of the gas supply station at Song Than 3 Industrial Park, located in Binh Duong Industry – Service – Urban Complex, Phu Tan Ward, Thu Dau Mot City, Binh Duong Province, on 17 July 2021, CNG Vietnam Joint Stock Company (CNG Vietnam) officially supplied CNG to Dai Nam Gloves Factory – a factory specializing in production of essential personal protective equipment (medical gloves) for domestic and export markets.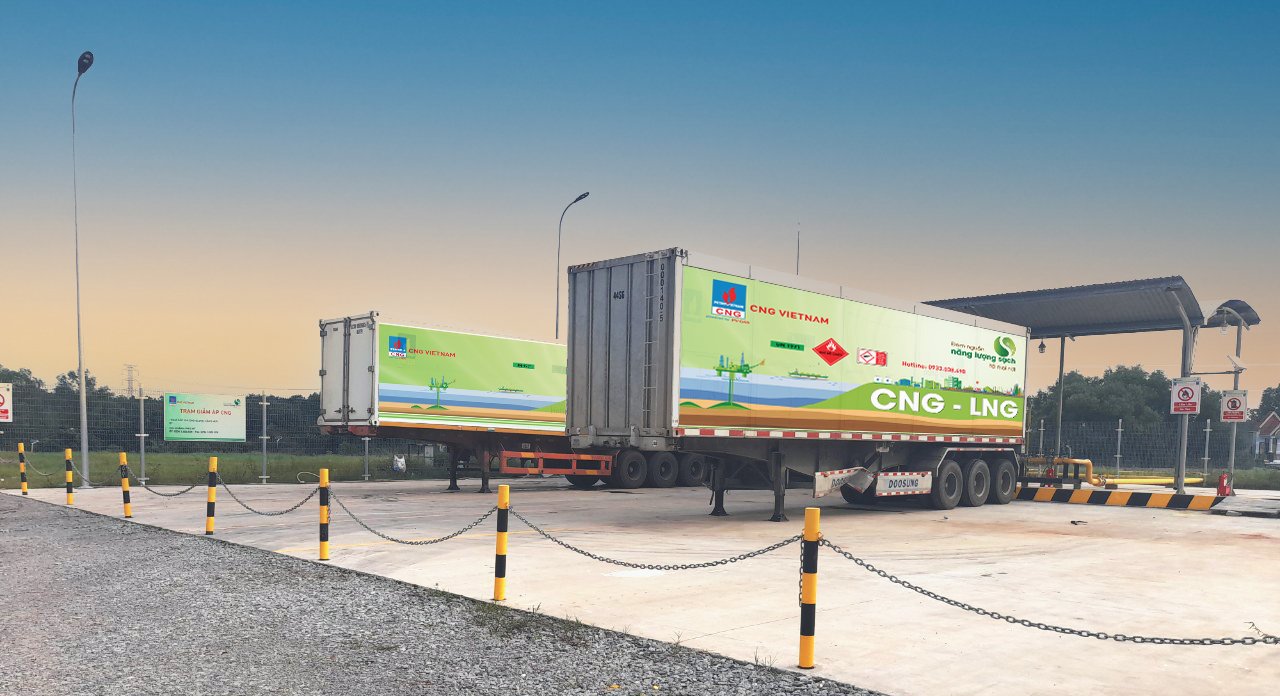 This is the second customer after Dai Thien Loc to receive CNG in Song Than 3 Industrial Park. Currently, CNG Vietnam is cooperating with industrial park partners to construct and install a pipeline system to supply gas to customers in Song Than 3 Industrial Park and neighboring industrial parks through the central gas supply station model. For example, in Binh Duong province, 5 central stations have been installed at My Phuoc 2 and 3 Industrial Parks; Song Than 2 and 3 Industrial Parks and Tan Dong Hiep Production Zone. Central station model helps reduce a lot of investment and transportation costs, increases competitiveness in the market, improve safety when receiving gas and is highly regarded by most customers, especially FDI enterprises thanks to the benefits.
With over 50% customers concentrated in Binh Duong, many large volume consumers and central gas supply stations being consolidated and continue to expand, are a premise for LNG supply in the coming years. In addition to the traditional product of CNG, CNG Vietnam will provide LNG in southern provinces starting from 2022. LNG supply is prioritized in locations with Central Stations and customers with large consumption volume locating in long distance from the gas source and have enough ground to install the equipment. In essence, LNG (Liquefied Natural Gas) is imported liquefied natural gas, which is very convenient in transportation, storage and distribution to customers. With LNG, CNG Vietnam diversifies its supply sources, takes initiative in gas distribution, avoids interruptions and improves its capacity to continuously supply gas to customers.
Particularly for Dai Nam Gloves Factory, CNG Vietnam has focused on designing enough capacity for both CNG and LNG from the beginning. CNG Vietnam welcomes the new customer by being proactive in designing, constructing, and supplying gas so that theey can use fuel to produce specialized gloves in order to promptly supply to the market, meet increasing demand in the country and in the world, contributing to reducing pressure in medical facilities, improving treatment in the current epidemic situation.
Some pictures of Dai Nam Gloves station – Song Than 3 Industrial Park: