Power Plan VIII has determined that renewable gas thermal power sources from Liquefied Natural Gas (or "LNG" for short) will account for more than 14.9% of the total capacity of the entire national power generation system by 2030 and is one of the sources that helps ensure sufficient, stable and safe supply of the national electricity system.
Deeply aware of the role and importance of LNG, Vietnam Gas Corporation (PV GAS) has pioneered the import of LNG, contributing to ensuring the country's energy security as well as promoting the development of gas industries. The first historic LNG tanker to dock at Thi Vai, resonating throughout the world energy market, is a clear demonstration of PV GAS's impressive capacity with its position as the leading mainstream enterprise of Vietnam's gas industry.
Shell energy group said it has witnessed "tremendous growth" in the LNG market in the past two months and emphasized that three countries are the main drivers for this growth, including Vietnam. Russia's Sputnik news agency also said that Vietnam is becoming a fertile and potential market for gas suppliers. Currently, at least two large corporations, including NOVATEK and ExxonMobil, have worked with PV GAS to seek opportunities to supply LNG to Vietnam.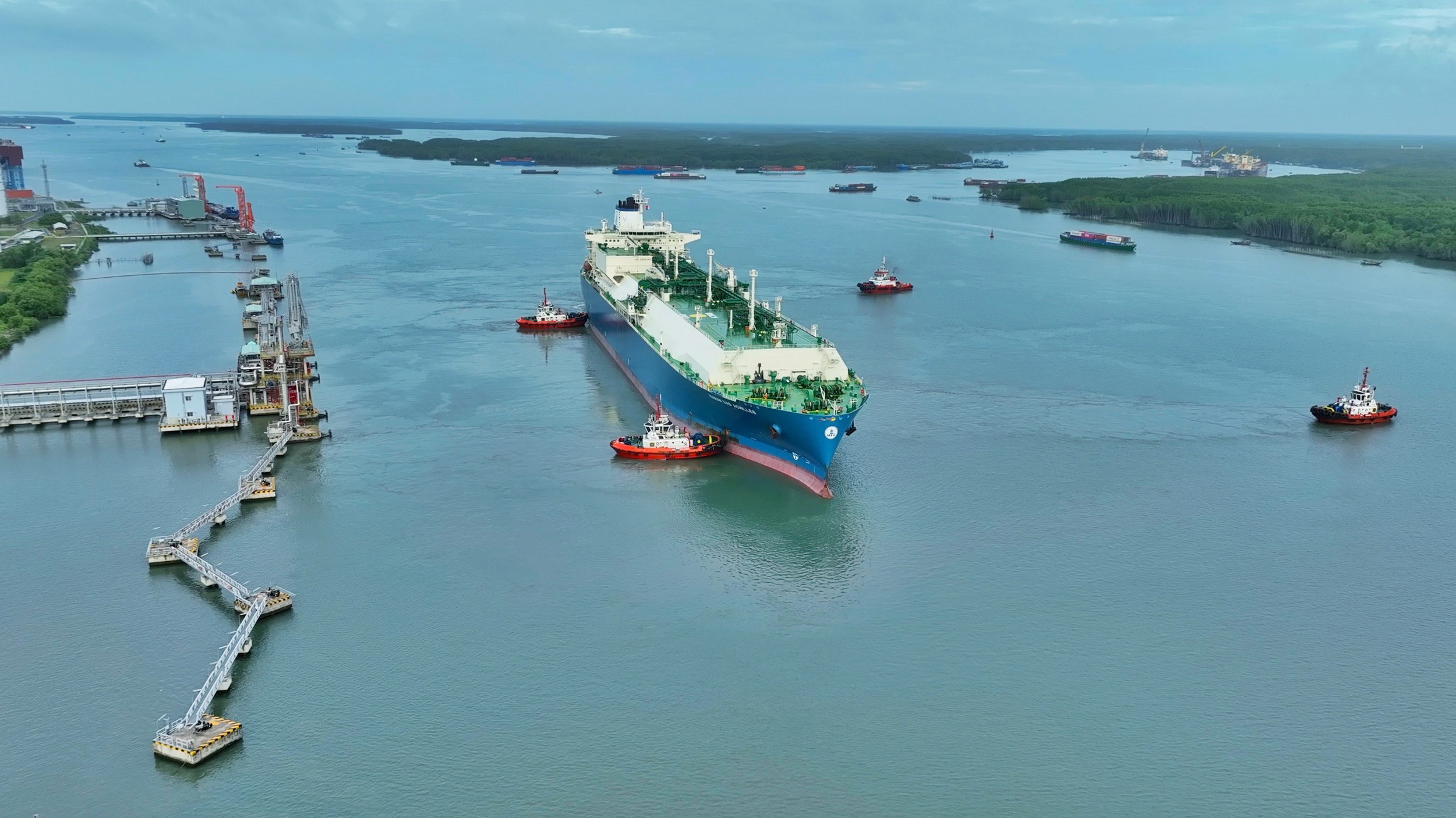 The first LNG tanker in Vietnam imported by PV GAS
LNG imported by PV GAS will be distributed to customers in 2 methods:
LNG is degasified and compressed into gas pipelines to supply power generation customers and industrial consumers within the pipeline system.

LNG is distributed by CNG Vietnam in specialized tanks (LNG ISO Container) to customers' regasification stations across the country outside the existing gas pipeline system.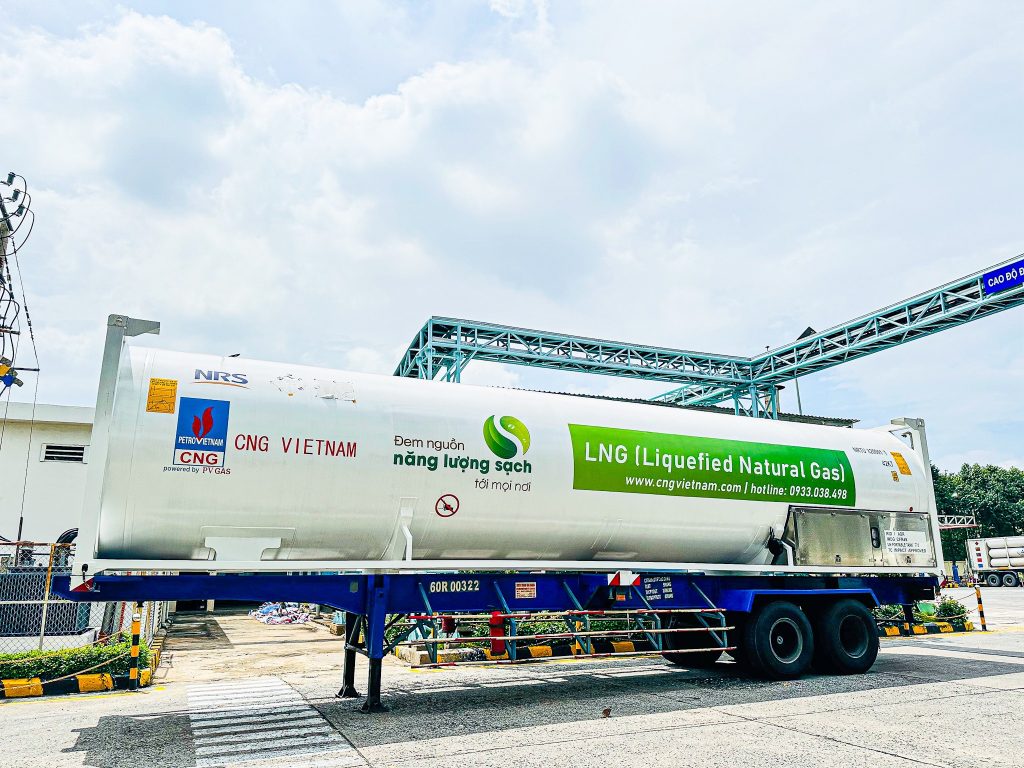 CNG Vietnam's LNG transport tanker
In the near future, PV GAS continues to stand before a historic milestone: The inauguration of a key national project – Thi Vai LNG Warehouse with a capacity of 1 million tons. Thi Vai LNG Terminal System has been confirmed to fully meet domestic and international standards and regulations, as well as operational and maritime safety requirements; Highly appreciated for its detail, feasibility and rigor between operational stages. Thi Vai LNG warehouse will partially compensate for the domestic gas shortage from 2024 onwards.
In addition to investing in the construction of LNG Warehouse 1 MMTPA Thi Vai, PV GAS is also investing in the construction of Son My LNG import warehouse with a total expected capacity of up to 10 million tons of LNG/year when completed.
PV GAS is making efforts to gradually realize a series of strategic plans including: MMTPA Thi Vai LNG Warehouse 1, Son My LNG Terminal project and similar LNG terminal projects in the North. With methodical and thorough investment, this series of LNG terminal projects is expected to help PV GAS demonstrate its ability to respond to the market, be a lever to achieve its goals, and help Vietnam make its mark on the world. regional and world markets.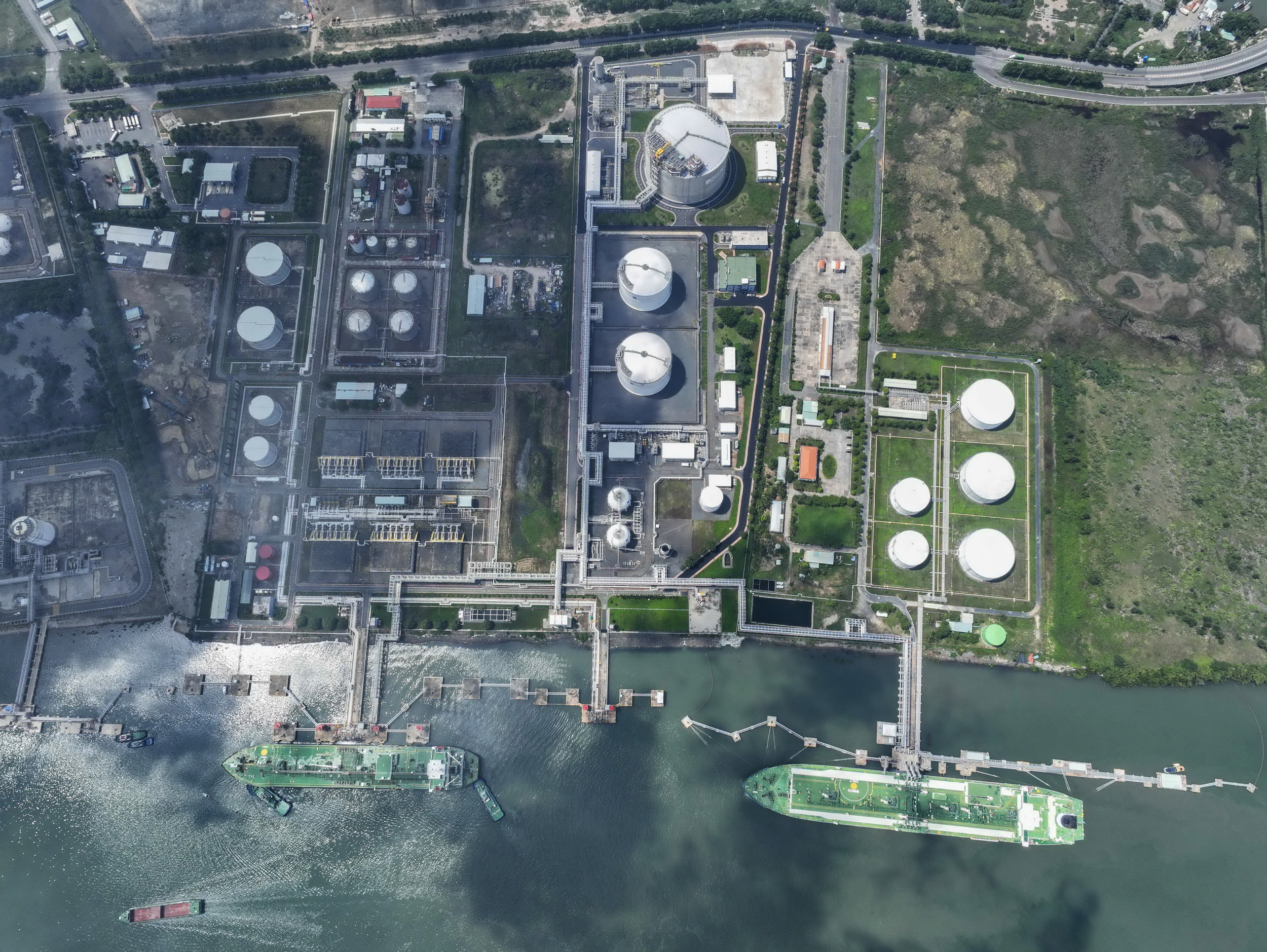 Overview of PV Gas Vung Tau Port