On November 2, 2022, the 8th Vietnam National Brand Award Ceremony, organized by the Ministry of Industry and Trade, took place solemnly at the National Convention Center, Hanoi city. Attending the ceremony were the representative of the Party and State leaders – Prime Minister Pham Minh Chinh, leaders of ministries, departments and agencies, guests and representatives of businesses. There were 172 enterprises with a total of 325 quality and prestigious products recognized and honored at the ceremony.
Vietnam National Brand is a specific and long-term trade promotion program of the Government to build and develop the national brand through product brands. Vietnam is named among the highly-valued countries, the corporate value of National Brand winners increased from USD388 billion to USD431 billion in the past two years (2020 – 2022), which was among the world's fastest growth in value.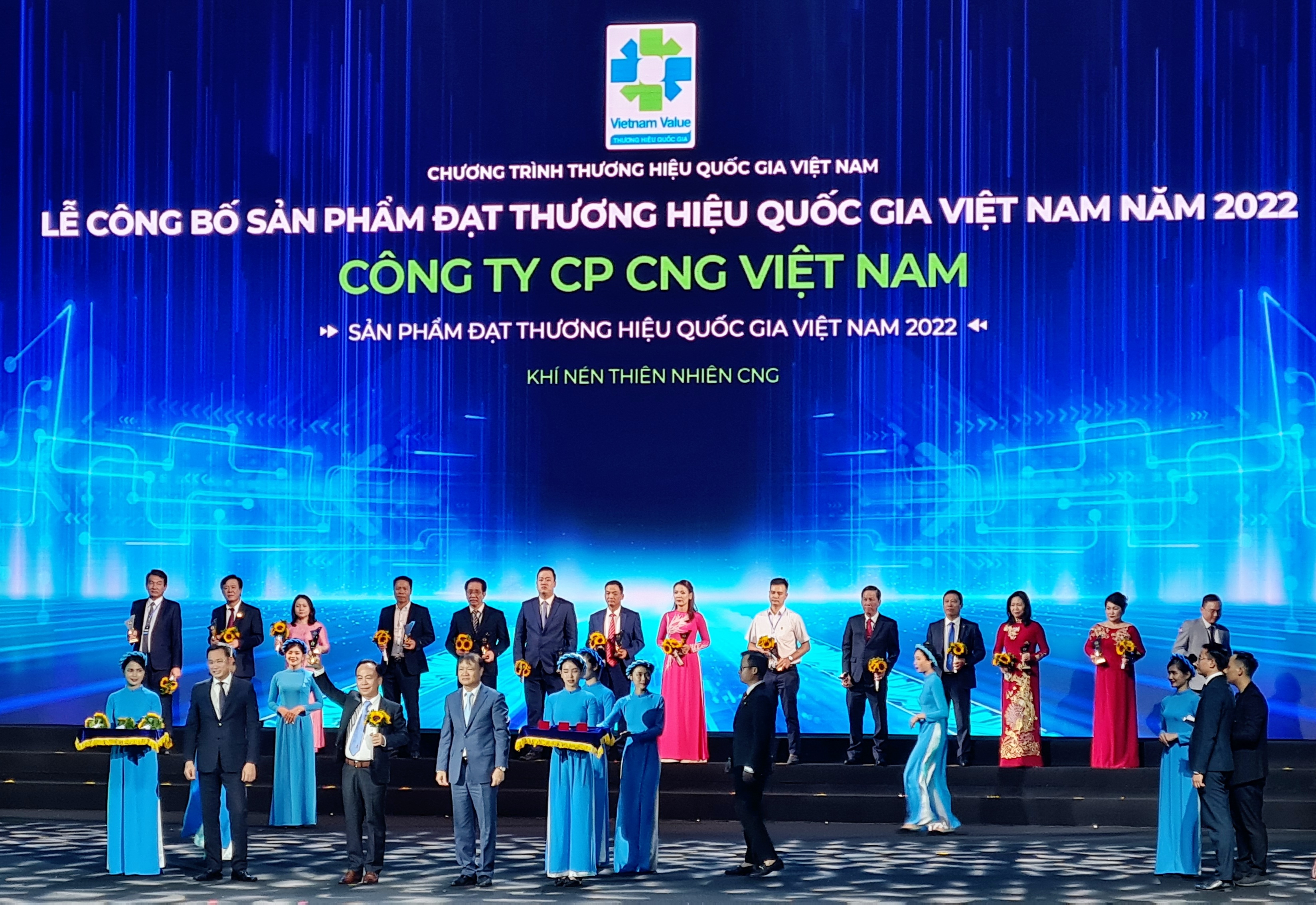 Compressed Natural Gas (CNG) product was honored to be awarded the title of National Brand in 2022. Winning this title is an important milestone, an achievement and pride for the Management and all employees' relentless efforts, in recognition of CNG Vietnam's contribution to the socio-economic development. This is also a motivation for CNG Vietnam to continue to make more efforts in improving the value of products and services, increasing competitiveness, contributing to affirming the prestige and image of the Vietnamese Enterprise Brand.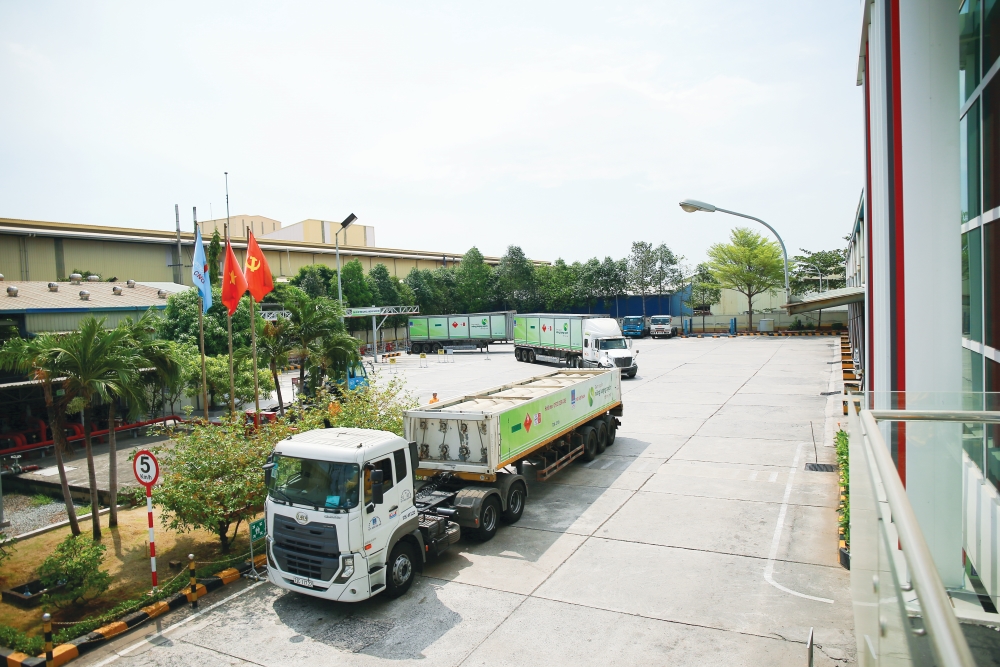 Compressed Natural Gas (CNG) is natural, colorless, odorless, non-toxic gas, extracted from natural gas fields or associated gas in the oil extraction process. It is then processed and transported by pipeline to CNG Vietnam's compression factory. The natural gas is compressed to a pressure of 200-250 barg, and then transported by specialized tank trucks. At the point of consumption, CNG is depressurized through pressure reducing devices (PRU – Pressure Reducing Units) to the customer's use pressure. Natural gas has the advantage of being a clean fuel, providing high and stable calorific value at a lower cost than traditional fuels (DO, FO) and reducing greenhouse gas emissions by up to 50% compared to coal. This is one of the two main energy pillars (along with wind power and solar power) to help Vietnam achieve the goal of neutralizing carbon emissions "Net-zero Carbon 2025".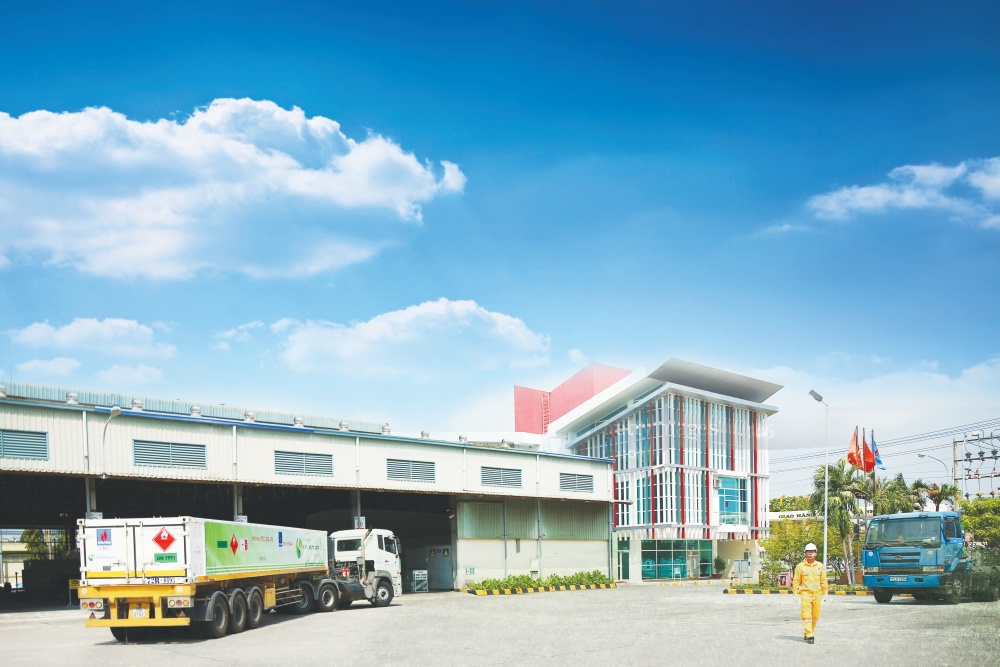 Established in 2007 with the mission of pioneering in the cause of greening fuel sources in Vietnam, CNG Vietnam Joint Stock Company (CNG Vietnam) is currently the leading company in supplying Compressed Natural Gas (CNG), accounting for 74% domestic market share and has a complete compression – transportation – distribution infrastructure throughout the country. In the context of energy transition in the world and Vietnam, CNG Vietnam has contributed significantly to help domestic enterprises successfully switch to natural gas fuels, which are more environmentally friendly and economically efficient. Compressed Natural Gas (CNG) and forth-coming Liquefied Natural Gas (LNG) products are trusted to be used as input fuels by more than 100 leading enterprises in Vietnam such as: Hoa Phat, Ton Dong A, Vinamilk, Viglacera,…