CNG Vietnam Joint Stock Company successfully held the 2018 Annual General Meeting of Shareholders at Malibu Hotel – Vung Tau City on the morning of 18 April 2018.
Attending the meeting, there were 55 shareholders and their representatives present, holding 17,874,611 shares, equivalent to 66.2% of the total voting shares.
With the report of production and business results in 2017 of Mr. Vu Van Thuc – Director of the Company, the shareholders attending the meeting recognized the efforts of all leaders and employees of CNG Vietnam, specifically, some of the goals to be achieved were as follows:
Actual consumption volume: 141.3 million Sm3, exceeding 28% of the plan.
Total revenue reached 1,324.5 billion VND, 35% higher than the plan.
Profit before tax reached 142.4 billion VND, soared by 41% compared to the plan.
Profit after tax reached 109.3 billion VND, exceeding 35% of the plan.
Cash dividend of 15% on current charter capital.
CNG Vietnam expects its 2018 production and business plan as follows:
Consumption volume: 132 million Sm3;
Total revenue: 1,395.7 billion VND;
Profit before tax: 117.9 billion VND;
Profit after tax: 94.3 billion VND;
Dividend: 25% on current charter capital.
The General Meeting of Shareholders approved the contents of the report with 100% approval, especially for 2 proposals on amendments and supplements to the Company's Charter on organization and operation and Internal regulation on corporate governance, the voting rate was 98.77% in favor. In addition, the General Meeting re-elected an independent member of the Board of Directors for Ms. Le Thi Thu Giang with a vote of 89.42% in favor.
Board of Directors, Board of Management of CNG Vietnam Joint Stock Company would like to express our sincere thanks to PetroVietnam Gas Corporation, Shareholders and partners for supporting CNG Vietnam over the years and hope will get more support in the near future.
Some pictures at the 2018 Annual General Meeting of Shareholders of CNG Vietnam: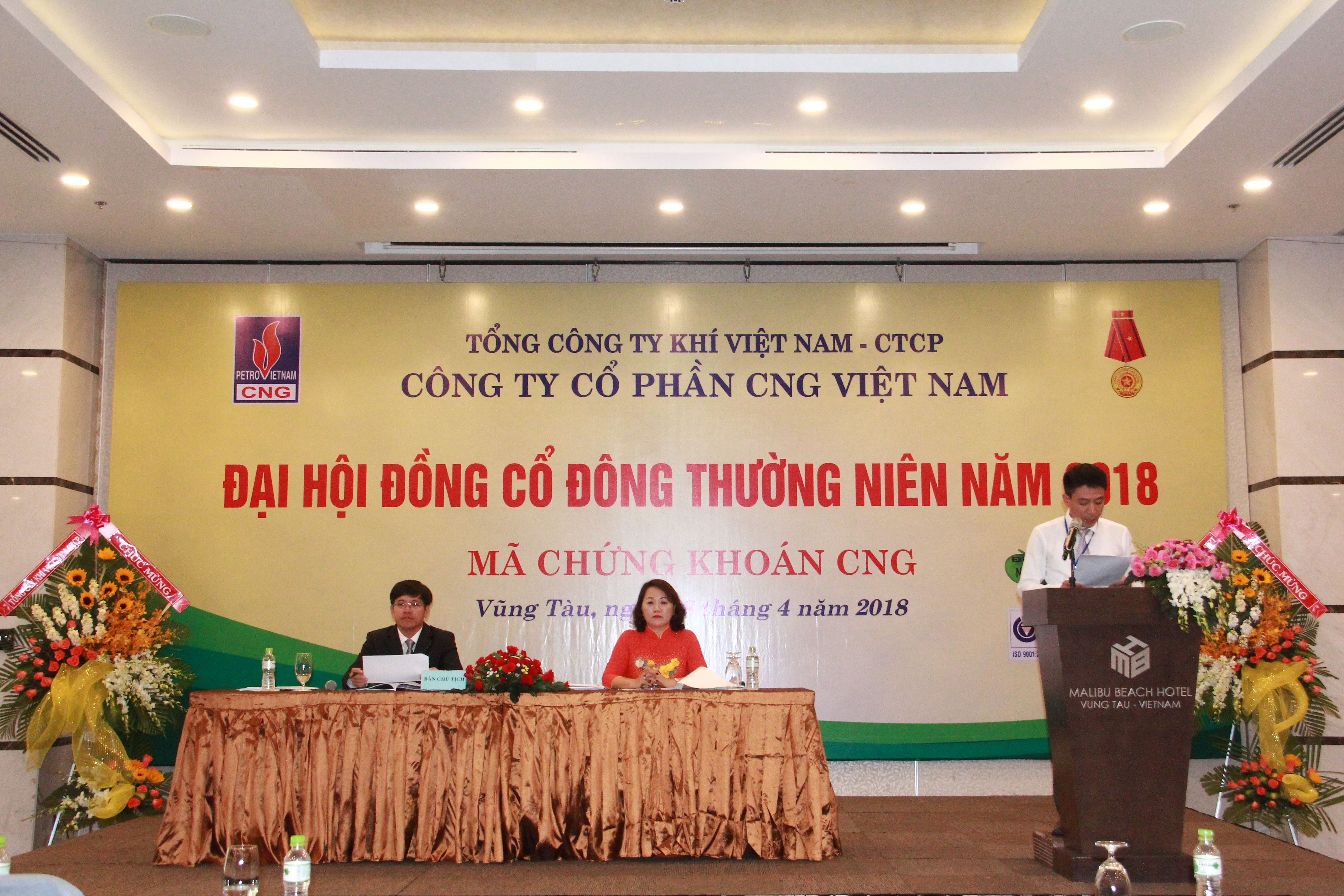 Presidium of the General Meeting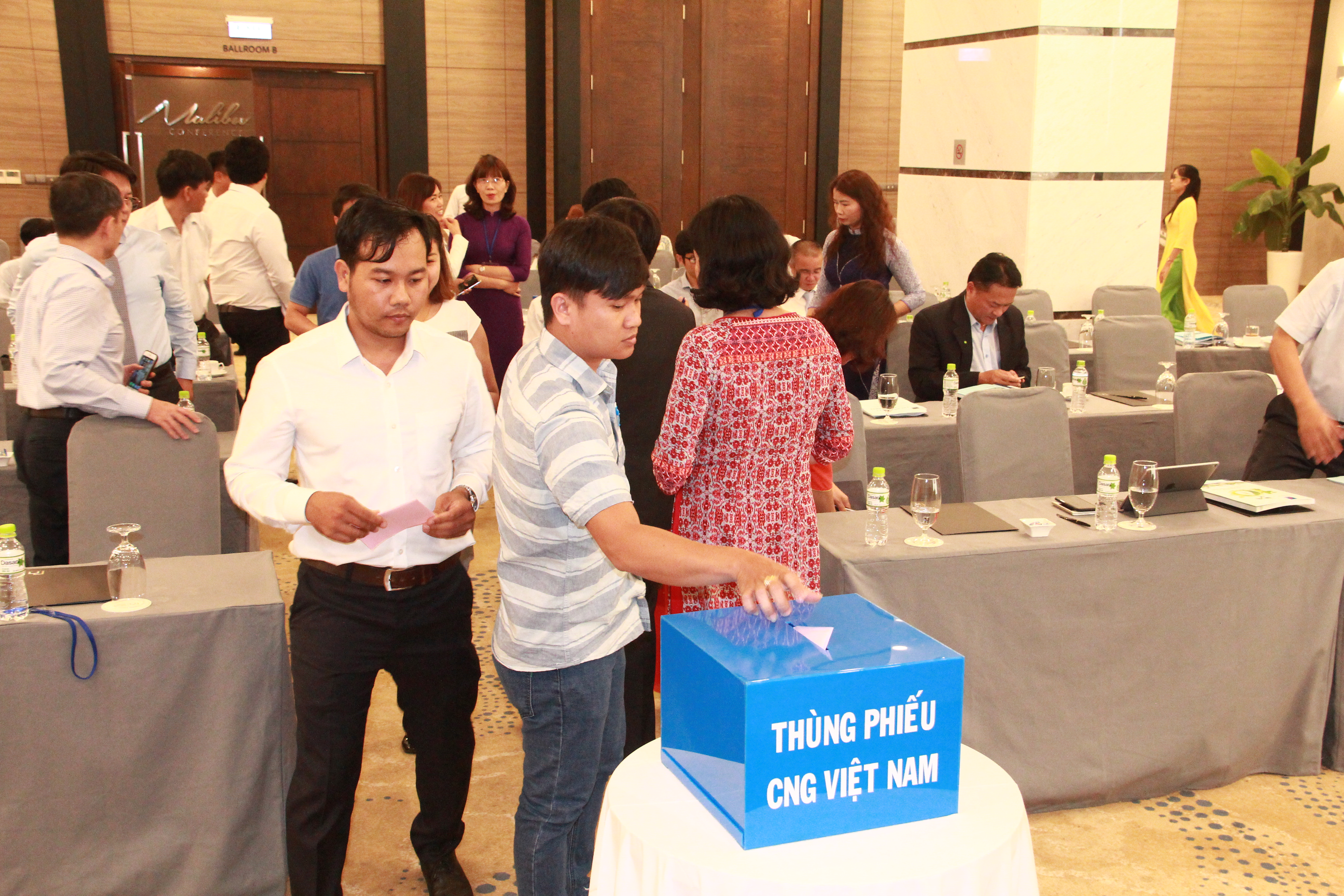 Shareholders casted ballots at the General Meeting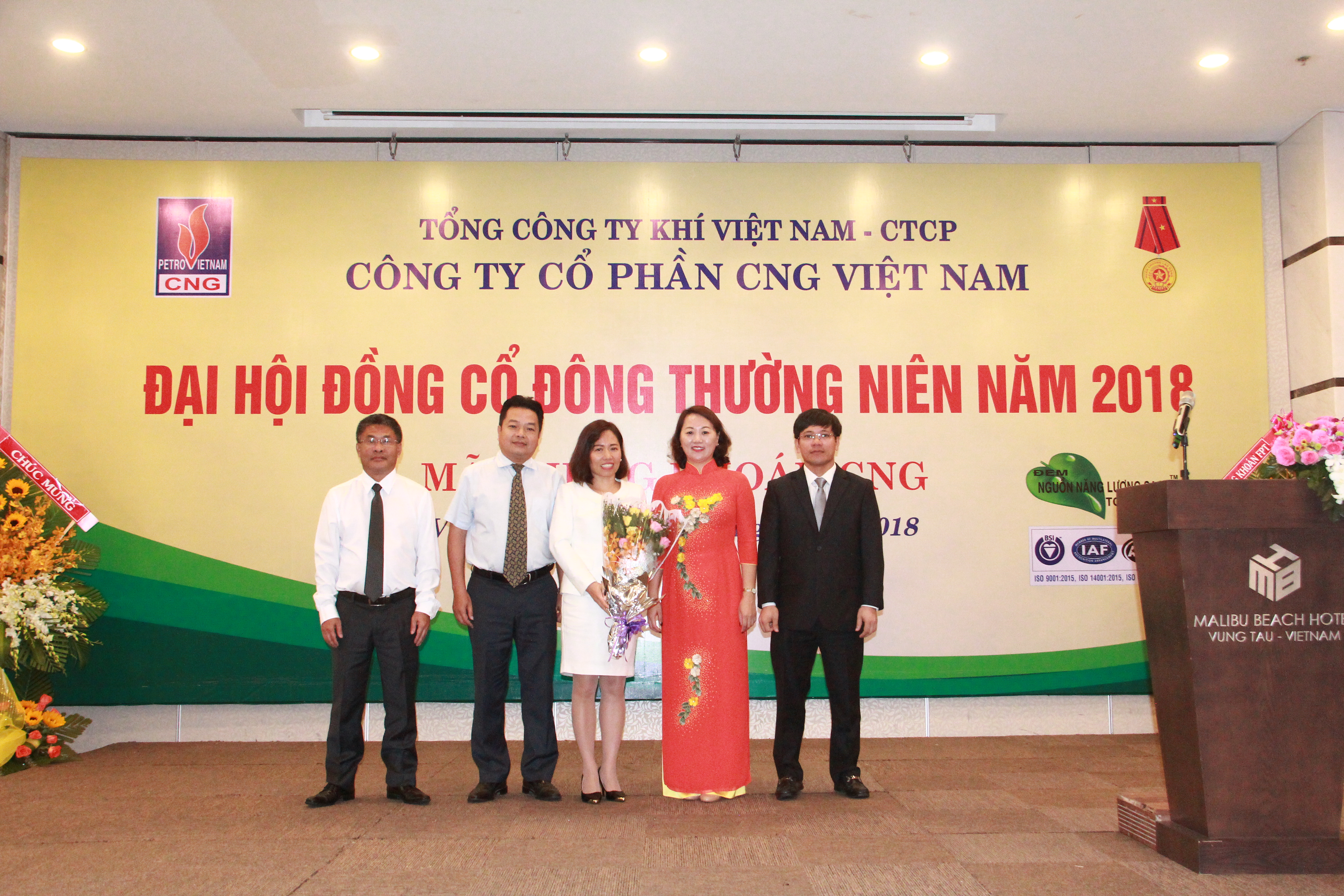 Giving flowers to independent members of the Board of Directors for the new term