The Covid-19 epidemic spread is very complicated in the world, especially in some countries that share a border with our country given an increasing number of infections and deaths. After 33 days without community transmission, on 27 April 2021, the Covid-19 epidemic in Vietnam broke out again for the fourth time with the first infection in the community carrying rapid-spreading variant strains.
Entering the fight against Covid 19 this time with the whole country, CNG Vietnam Joint Stock Company has especially increased its vigilance with the risk of unpredictable developments and expansion of the disease, upholding the responsibility of the unit heads, implementing synchronously, drastically and seriously a series of solutions to prevent and control the Covid-19 epidemic in a proactive state with the highest goal of ensuring safety and health for employees, maintain smooth production and business activities.
The Company's leadership requires units and departments to actively review and update scenarios and plans for epidemic prevention and control, ensuring that facilities, human resources and means are ready to respond to emergency situations. Based on the characteristics of production and business, the units arrange and work directly together with online; strengthen online meeting forms; strictly supervise the implementation of 5K recommendation of the Ministry of Health (Masks – Disinfection – Distancing – Dispersion – Medical declaration) in disease prevention, first of all, wearing masks is mandatory for all employees at the workplace, public places. Employees are requested to limit travel to epidemic-hit provinces and cities, proactively make health declaration to local authorities and medical facilities when returning from epidemic-affected areas, and declare travel schedules with the company when going out of the residential province/city.
Activating levels of epidemic prevention such as the Covid-19 epidemic response plan developed and updated in accordance with the new situation at the company's production and business facilities such as Phu My Branch, Northern Branch. Strengthening the Covid-19 epidemic prevention at the Company's Head Office.
Up to now, production and business activities at CNG Vietnam are still taking place safely and stably in the new normal state, ensuring continuous gas supply to customers. Each employee is a soldier in the fight against Covid 19, promoting self-discipline, high sense of responsibility, self-protection, community protection; continue to strictly implement the instructions of the Ministry of Health, the Company's regulations to effectively prevent the epidemic and complete the assigned production and business tasks.
Some pictures of epidemic prevention at CNG Vietnam: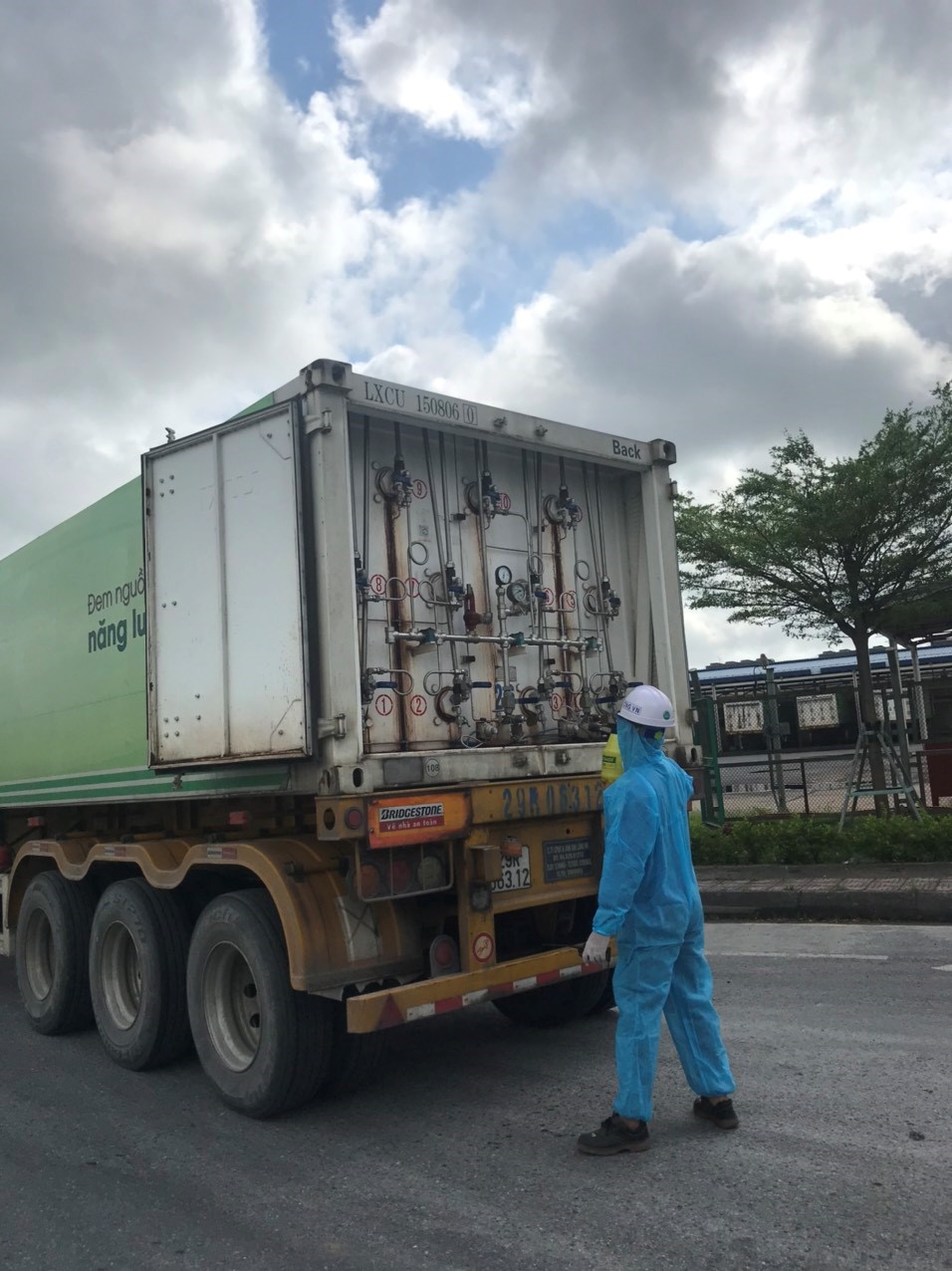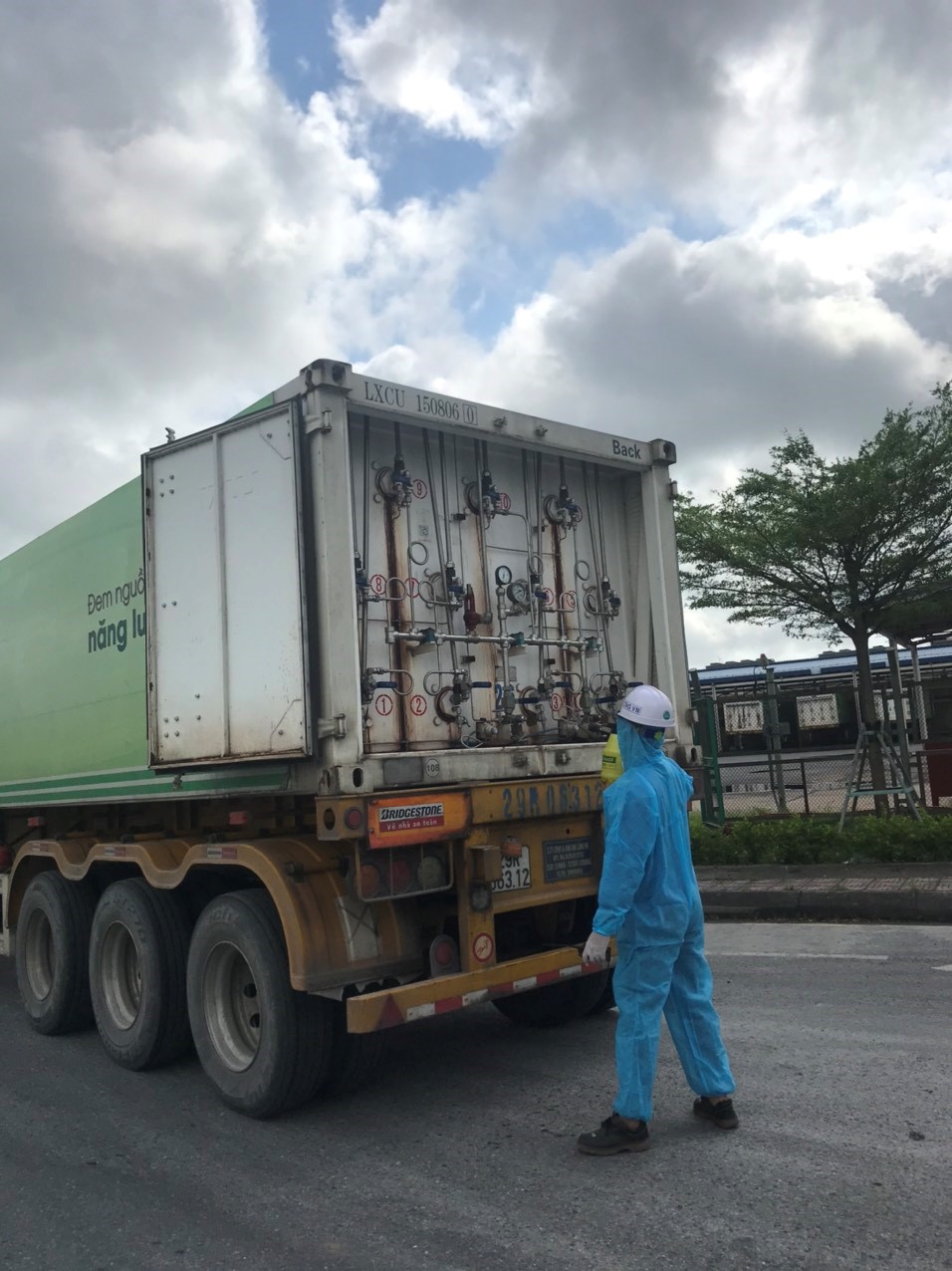 Disinfecting tank trucks before entering Thai Binh compression station at Northern Branch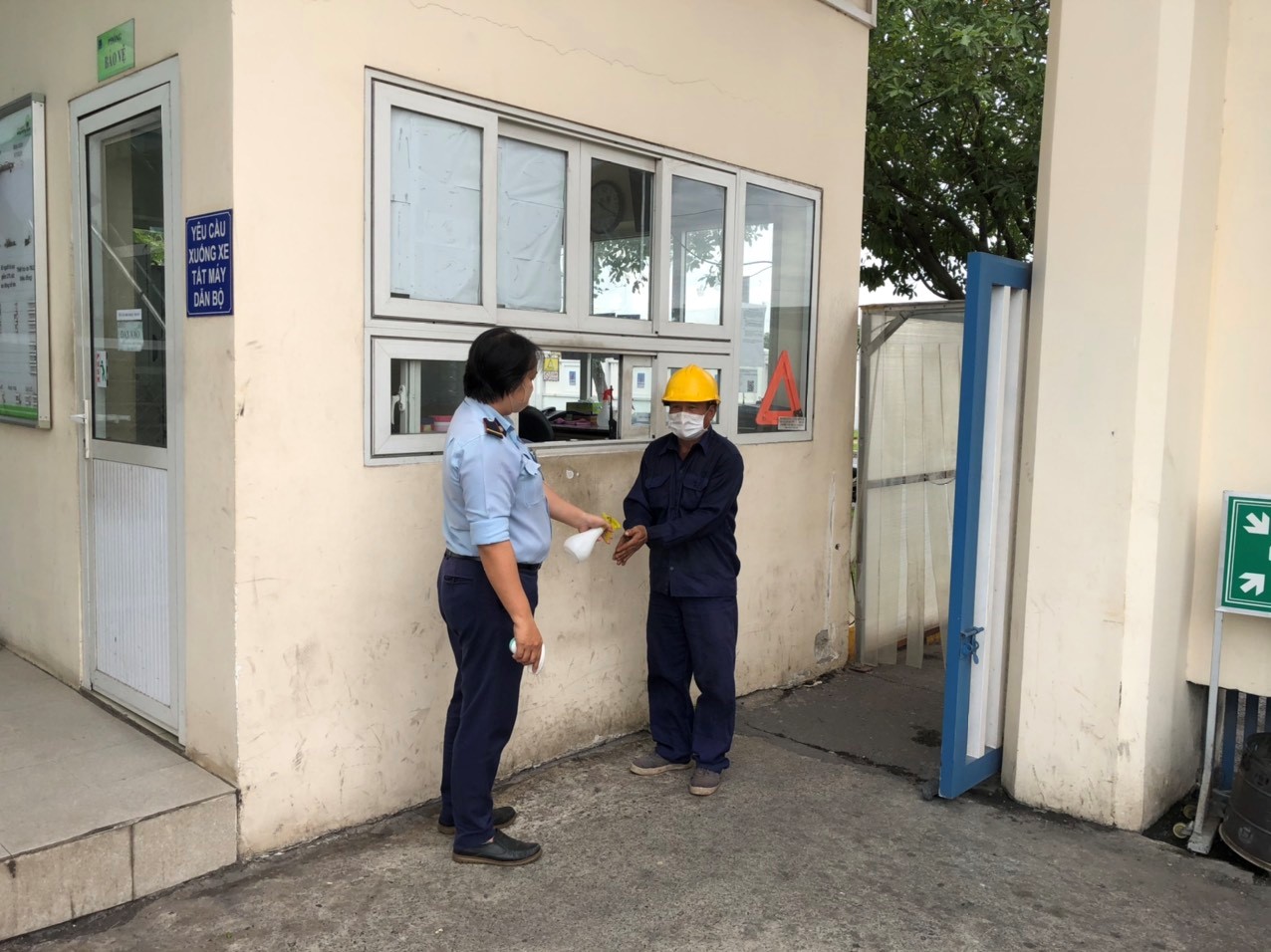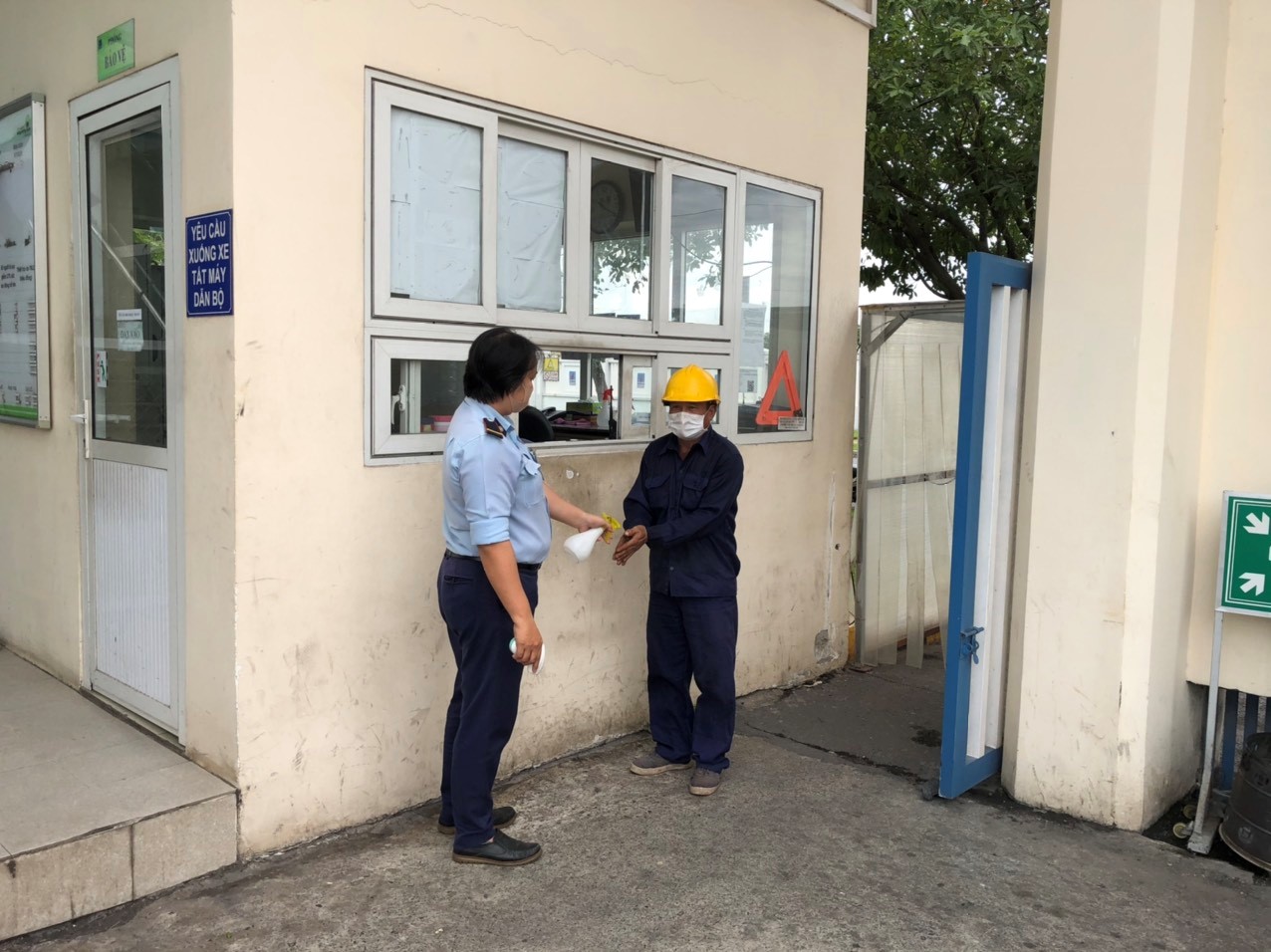 Disinfectant spray and temperature measurement for contractor's empployees at Phu My Branch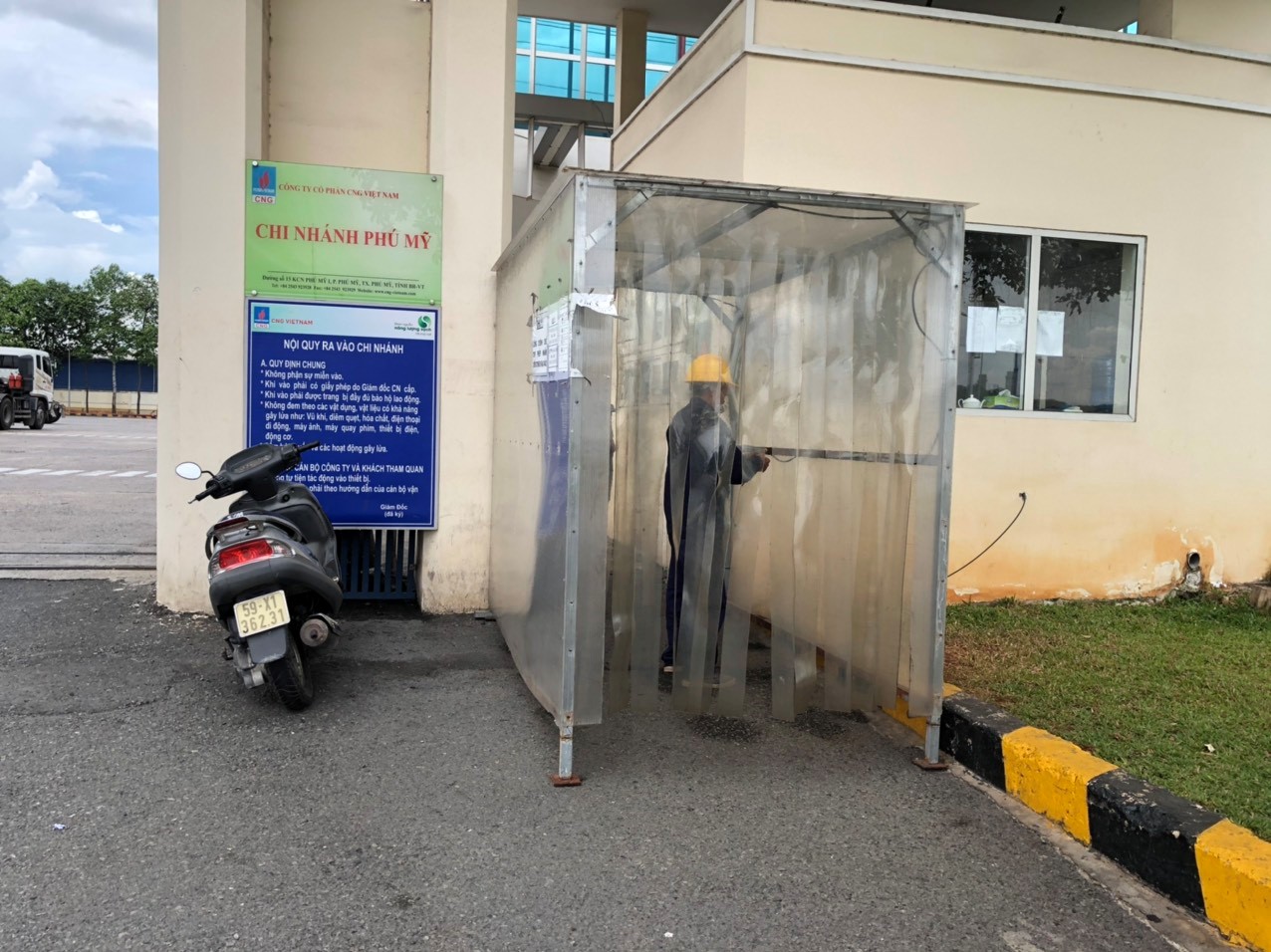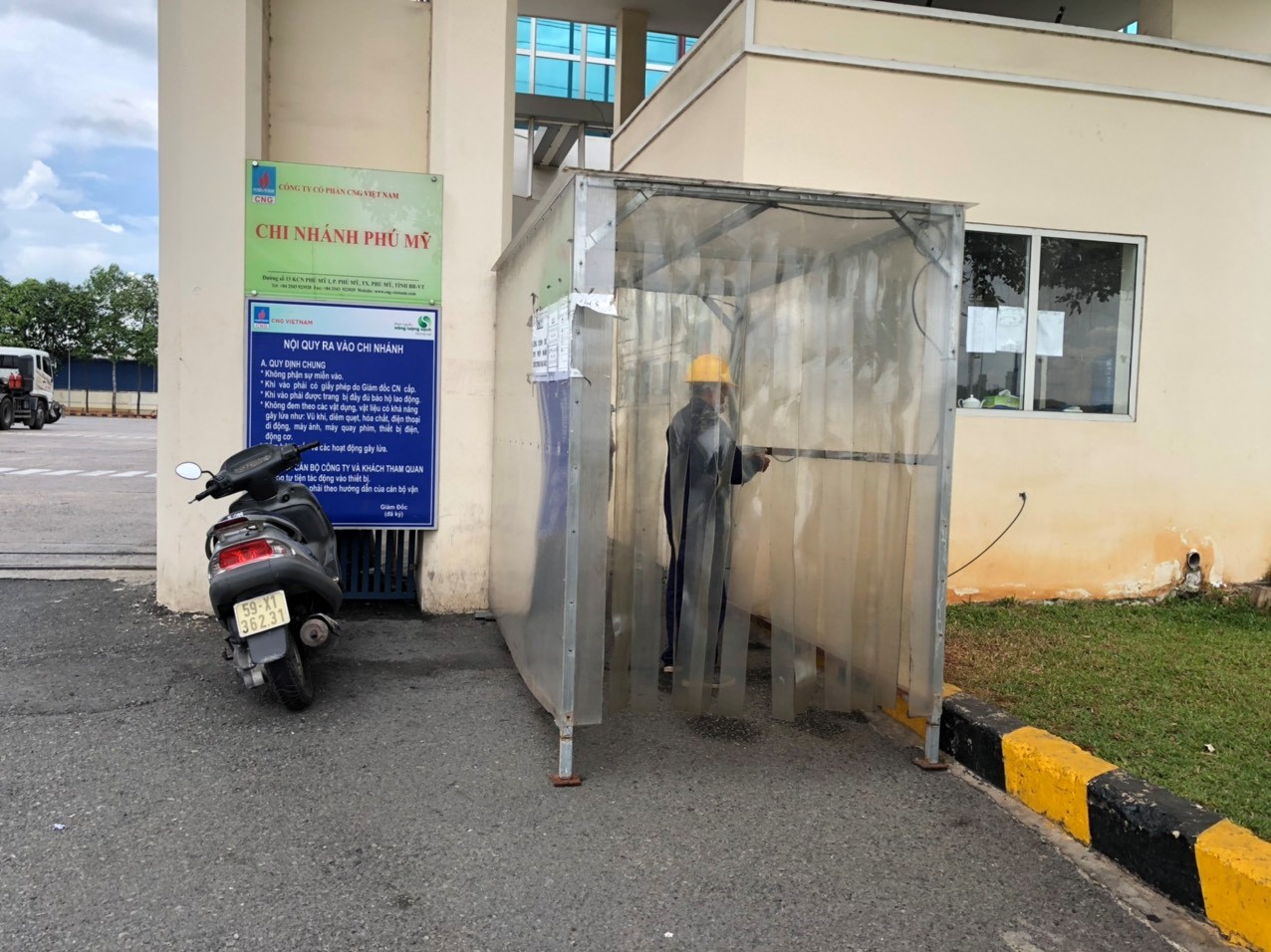 Full body disinfection spray at Phu My Branch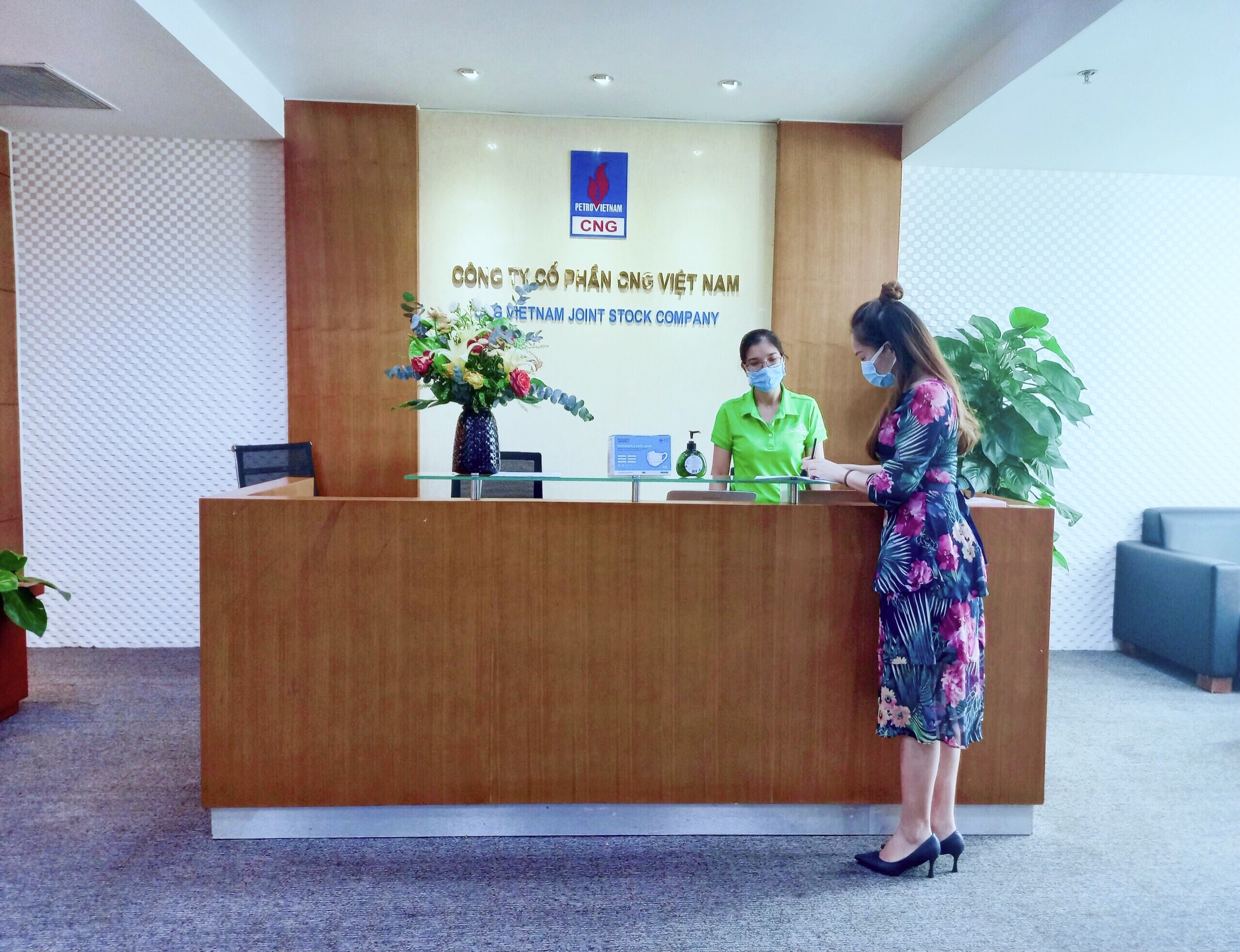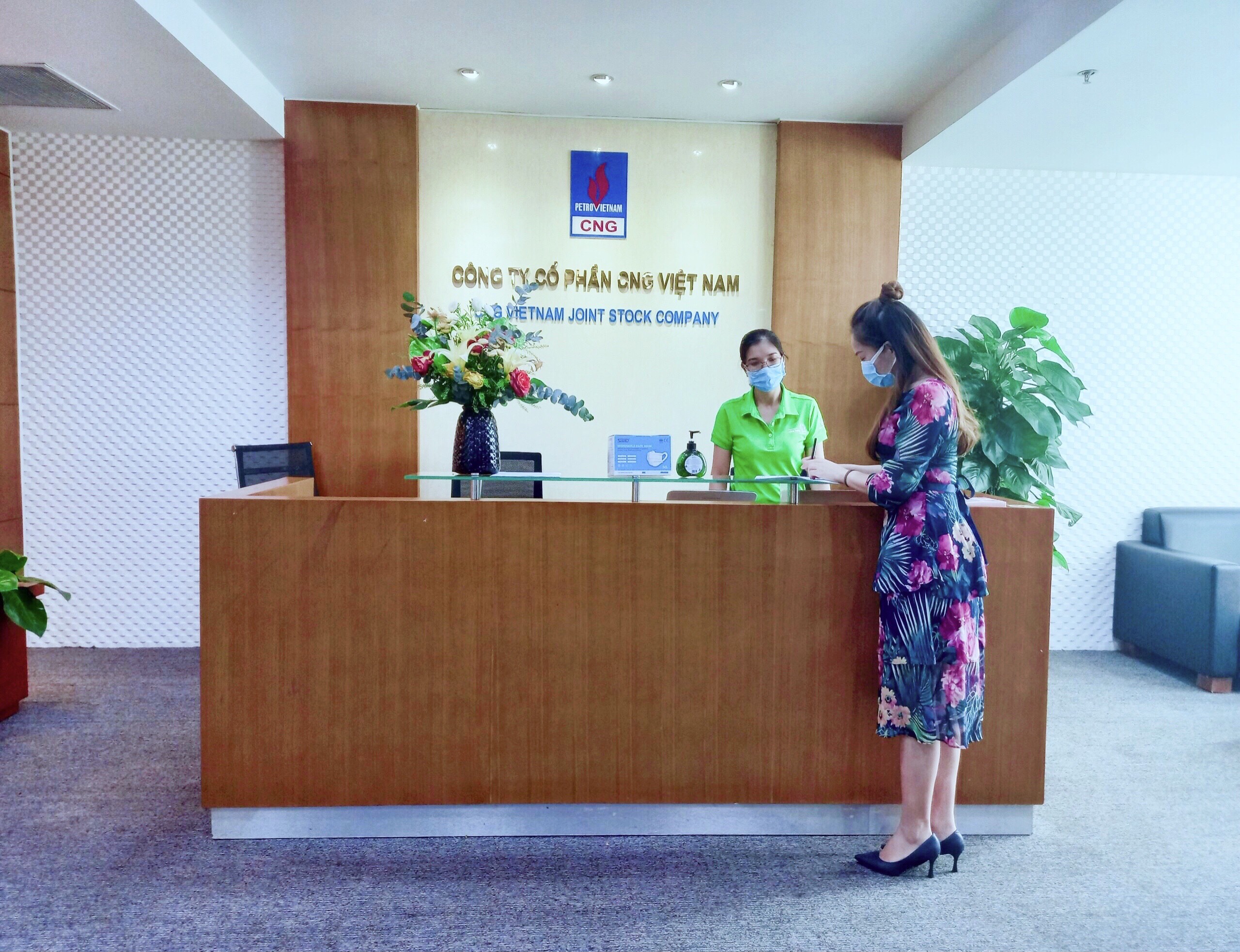 Partners who come to work at CNG Vietnam office must make a medical declaration