With the mission of creating a green future, bringing sustainable values ​​to the community and society, CNG Vietnam Joint Stock Company (HOSE: CNG) has effectively utilized all resources to rise up strong, maintain sustainable development, pioneering position in the cause of fuel greening in Vietnam.
Growth momentum maintained
CNG Vietnam Joint Stock Company specializes in manufacturing – trading compressed natural gas (CNG) in order to provide factories and industrial parks that use thermal energy in the process of production, processing and means of transport to replace gasoline and oil. In the coming time, CNG Vietnam will continue to develop and aim to provide a complete solution of CNG and LNG clean fuels to customers throughout the country.
Overcoming a difficult and challenging year of 2020, CNG Vietnam promptly adjusted its business strategy accordingly, both responding to the epidemic and successfully completing the production and business targets set by the General Meeting of Shareholders with total CNG consumption volume of 227 million Sm3, an increase of 18.1%, revenue from gas sales reaching VND 2,337.9 billion, up 9.7% compared to 2019. Gas consumption volume maintained an average growth rate of 17.4%/year, accounting for 70% of the market share of CNG consumption in the country. Net sales growth rate remained high at 27.3% in the last 5 years.
Acquisition of the CNG system in the North helped increase production in this area, accounting for 22% of the total gas consumption of the whole Company, creating an important premise to promote market development nationwide.
The growth momentum was maintained with net revenue of VND 2,168 billion, profit after tax reaching VND 47.4 billion accumulated for the first 9 months of 2021, increased by 31% and 152% respectively over the same period in 2020. In addition to the growth in consumption volume, customers, high domestic and world oil prices were also one of the advantages for CNG Vietnam to have a significant growth in profit over the past time.
In the future, CNG Vietnam will be a pioneer in distributing LNG products for PV Gas when Thi Vai LNG project comes into operation by the end of 2022, contributing to creating a green future and bringing sustainable values to community and society, which is the mission that CNG Vietnam is pursuing.
Long-term outlook
According to VietinBank Securities Company (CTS), the oil price exceeded 80 USD/barrel in the fourth quarter of 2021, an increase of 131% over the same period in 2020, the natural gas price doubled since the beginning of the year. Along with that, gas demand for the building materials industry has increased due to the rapid disbursement of public investment capital at the end of 2021, is beneficial to CNG Vietnam. CTS forecasts that CNG Vietnam's 2021 revenue is estimated at VND 2,956 billion, an increase of 8% compared to 2020 and profit after tax of VND 100 billion. The PRU's capacity is guaranteed (350 million Sm3/year), serving well the gas demand for expanding the market.
Regarding the structure of gas consumption, according to CTS, with the priority of gas-fired electricity in the future, increasing energy demand as Vietnam becoming an important link in the world supply chain, many manufacturers move their plants to Vietnam, gas demand will remain at 77% for the power industry, 10% for the fetilizer manufacturing and 13% for other industries. Gas consumption will increase by 19.5%, equivalent to an increase of 44 million Sm3 in 2021 compared to 2020. In the period of 2022 – 2023, consumption volume will increase by about 10-15% on average. Under these growth conditions, it is estimated that CNG Vietnam's gas consumption volume will increase by 68 million Sm3 in 2023 (including the Northern region).
CTS estimates that in 2021, CNG Vietnam's gross profit margin will reach 7% and steadily increase 1% per year in the period 2022 – 2024.
In 2021 Listed Companies Award, CNG Vietnam was highly appreciated by Judges with many absolutely scored contents and reached Top 5 Smallcap of 2021 Annual Report Award.
CNG stock is also a favorite one with the positive prospect of the oil and gas industry. With high dividend payout ratio, stable cash flow, low debt ratio, CNG is chosen by investors for value investment and long-term holding. From the beginning of the year to 23 November 2021, CNG share price increased by 56%, trading at a market price of more than 30,000 VND/share. Analysts see that the uptrend of CNG stock will continue to sublimate in the near future when the positive movement of oil prices shows no sign of ending.
Over the years, CNG Vietnam has created safe and effective solutions on the journey to provide clean energy, protect the environment, and contribute to bringing sustainable values ​​to community and society. After 15 years of establishment and development, CNG Vietnam has affirmed its important role in the gas industry of Vietnam.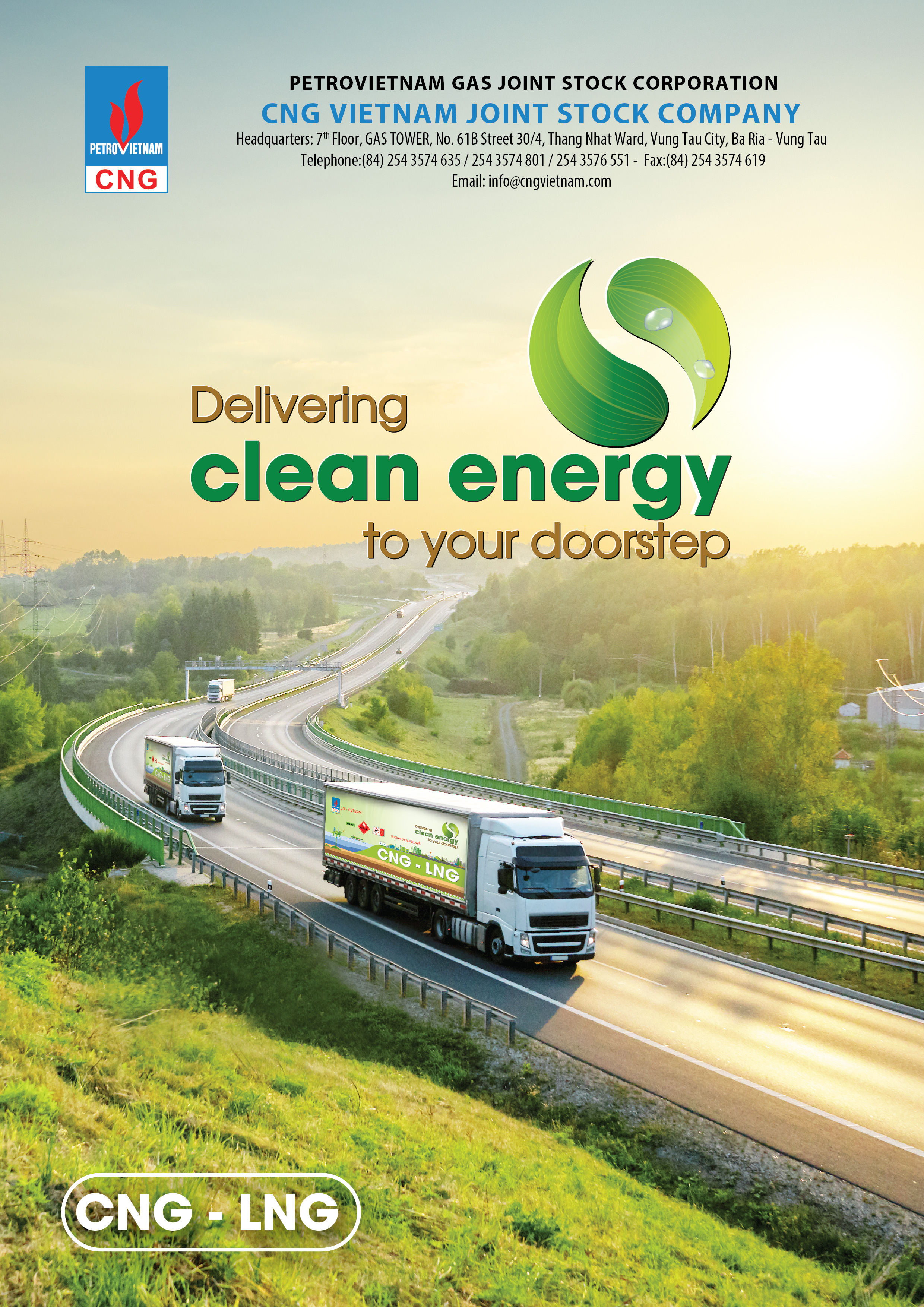 Source: https://tinnhanhchungkhoan.vn/