Currently, the Covid -19 epidemic is developing very complicatedly across the country, the fourth wave (from 27 April 2021) is the most serious outbreak in Vietnam. The epidemic has hit the northern key economic zones and now the southern key economic zones causing a lot of economic and social damage.
Responding to the campaign "All people unite and fight against the COVID-19 epidemic" from Presidium of the Central Committee of Vietnam Fatherland Front and Sub-Committee on Social Fund Mobilization under Steering Committee of National Leadership for COVID-19 Prevention and Control, and at the same time showing corporate responsibility to community and society, CNG Vietnam Joint Stock Company organized a practical social welfare program. and meaning. Being the first one of these activities, on 27 September 2021, representative from CNG Vietnam gave funding for epidemic prevention activities at a number of functional units such as: Department of Transport of Ba Ria-Vung Tau province, Department of Traffic Police, Ba Ria-Vung Tau Provincial Police, Phu My town Police Department.
Through the above activities, CNG Vietnam wishes to contribute to the fight against the epidemic, hopes to soon restore a new normal state for all economic activities, for peaceful life.
At the gift giving ceremony, representative from CNG Vietnam Joint Stock Company, Mr. Nguyen Trong Hung – Head of Organization – Administration Department, Mr. Nguyen Giang Nam – Deputy Director of Phu My Branch visited and encouraged, shared and thanked for the hardships and difficulties that frontline officers and soldiers have faced and overcome to complete their tasks.
Some pictures taken at the gift giving ceremony: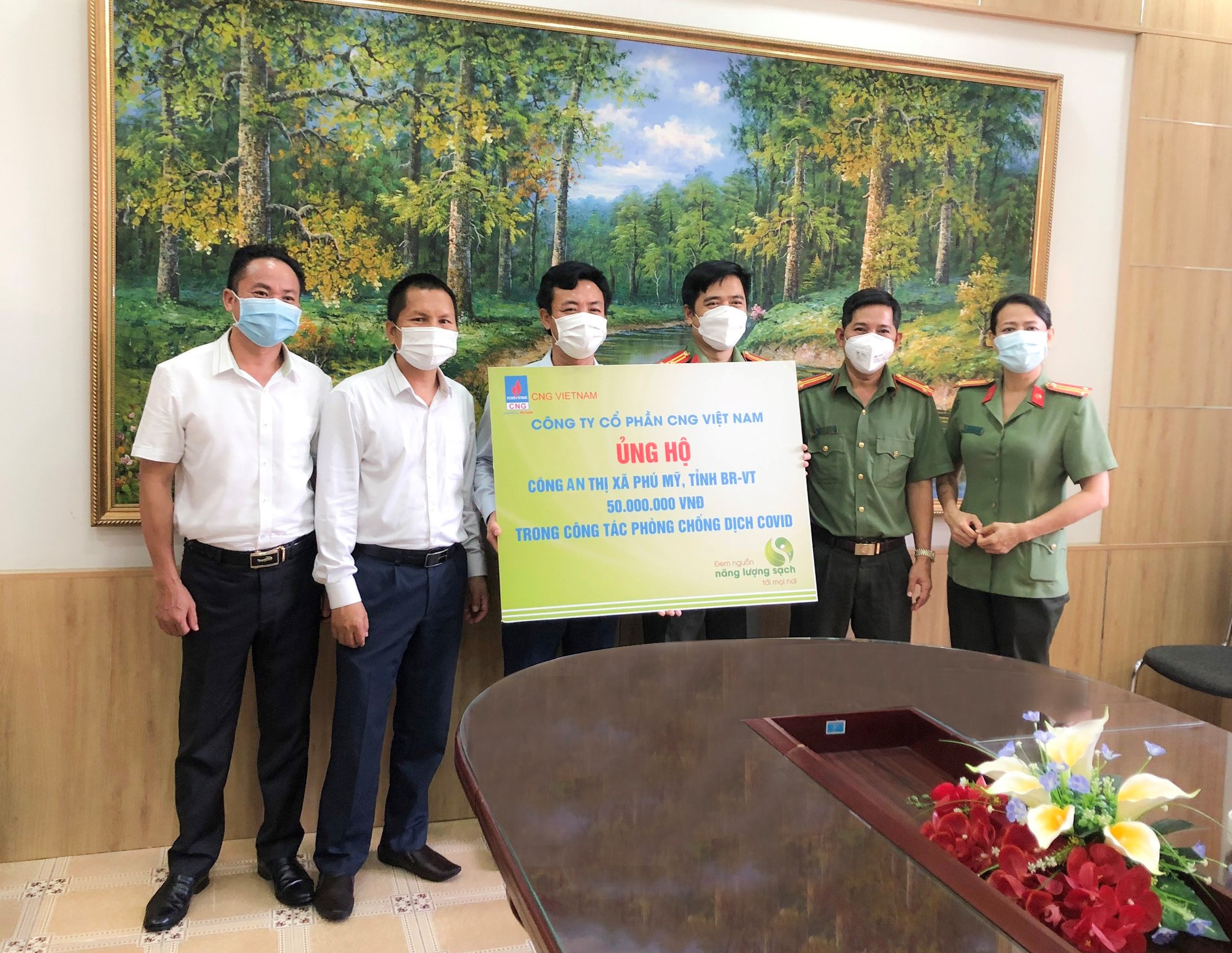 Donation to Police of Phu My Town, Ba Ria – Vung Tau Province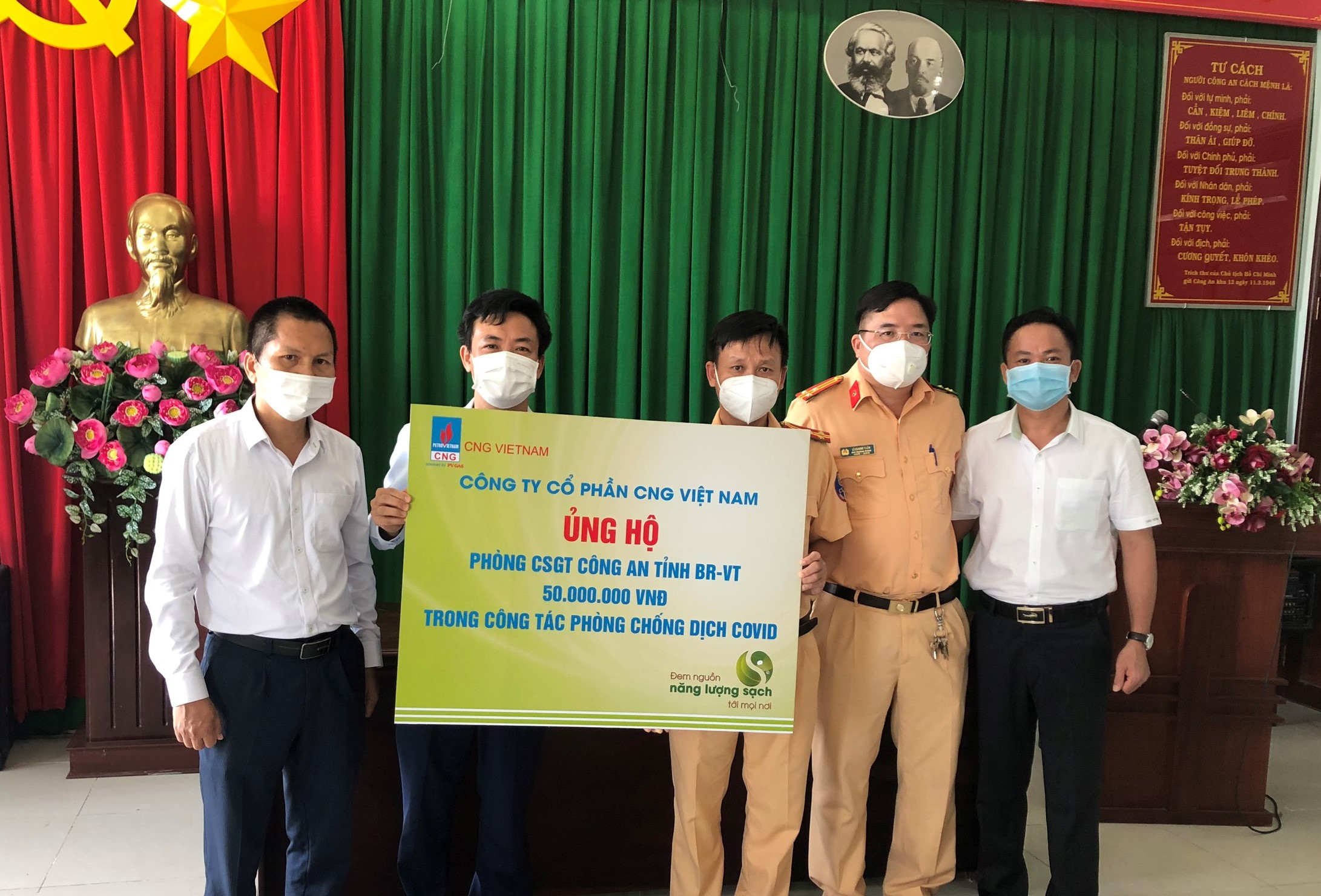 Donation to Traffic Police Department, Ba Ria – Vung Tau Provincial Police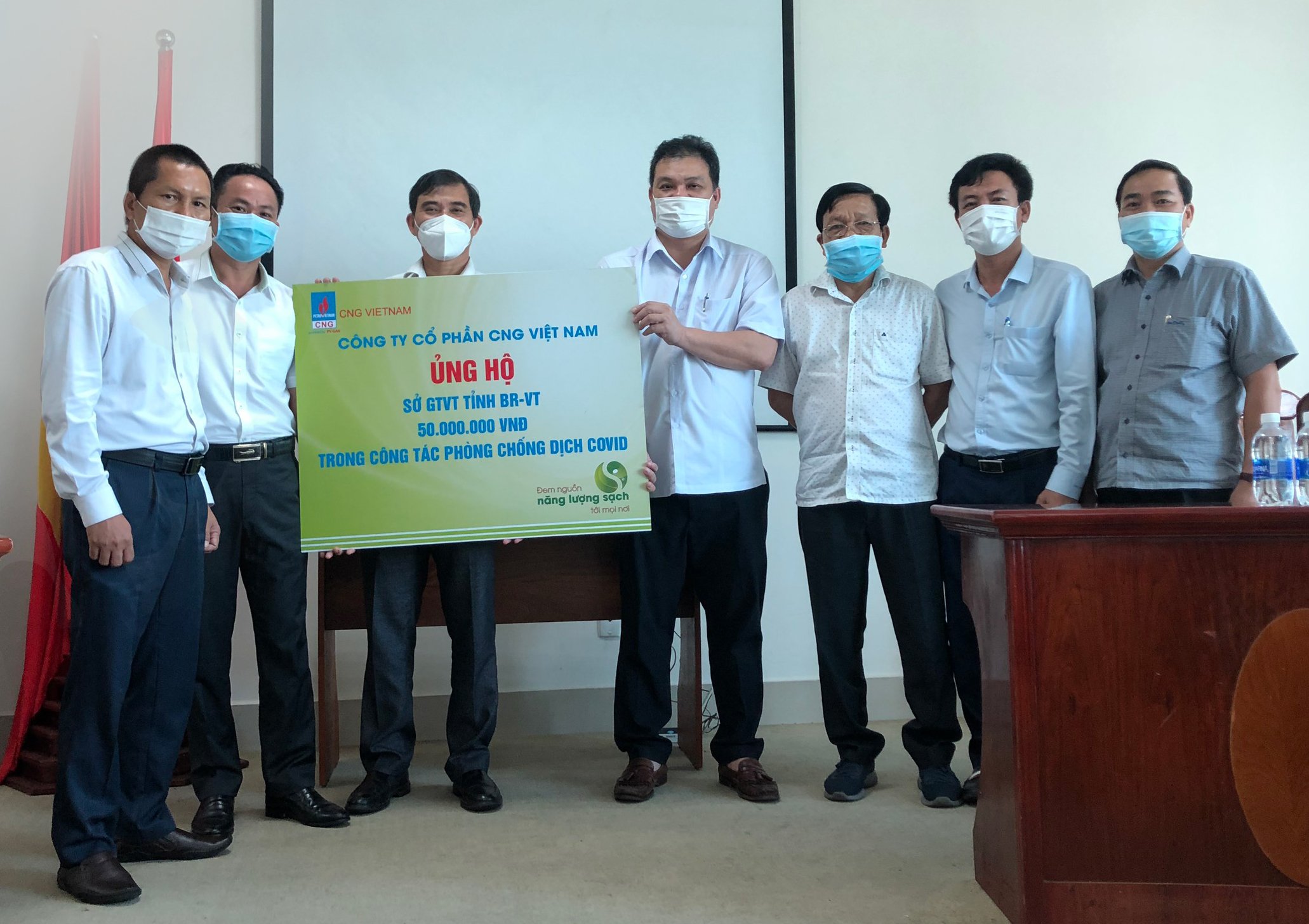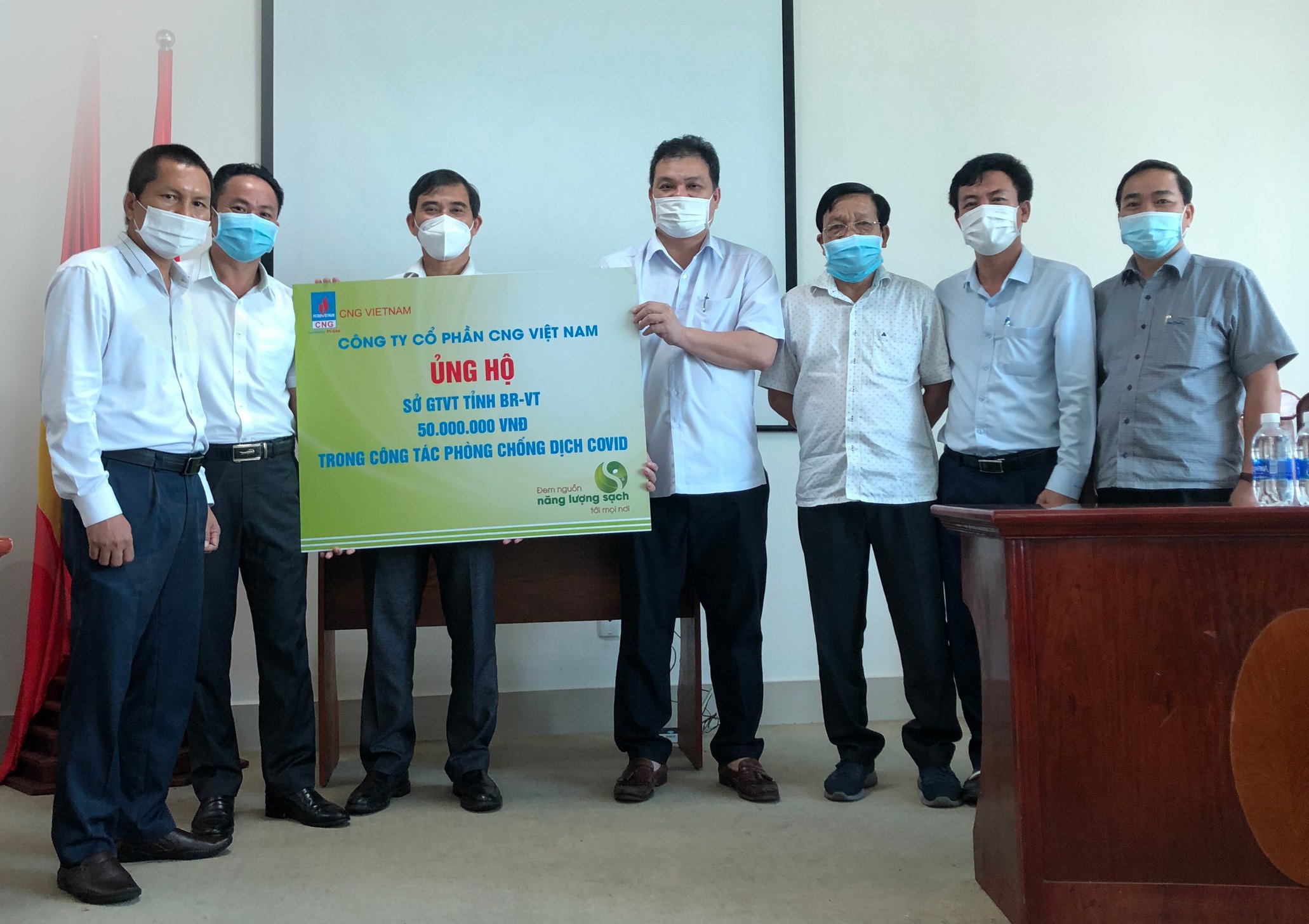 Donation to Department of Transport, Ba Ria – Vung Tau Province