On 16 December 2021, in Xuyen Moc District, Ba Ria Vung Tau Province, with consent of the Company's Leadership, CNG Vietnam – Phu My Branch successfully organized "Conference to review epidemic prevention and control in 2021, implement epidemic prevention plan in 2022", with the participation of Phu My Branch's Management and more than 70 employees working at the Branch.
With the 4th Covid 19 wave broken out severely and unpredictably, gas production, operation, maintenance, repair and transportation, especially at Phu My Branch – CNG Vietnam's key production unit – had been significantly affected. The Branch had flexibly deployed many plans and measures to prevent and control the Covid 19 epidemic, with the aim to both prevent the epidemic and ensure safe, continuous and effective production.
At the Conference, the Report on "Epidemic prevention and control in 2021 at Phu My Branch" provided specific and clear statistics on achieved results, advantages, difficulties and problems in the recent epidemic prevention at the Branch, and proposed many new measures for the participants to contribute ideas and develop response plans to ensure safety, health for workers, and fulfill production and business tasks in line with the epidemic situations.
Mr. Tran Phu Binh – Deputy Head of Technique Department – In charge of Safety at Phu My Branch presented the report at the Conference.
Recognizing the importance of each individual in both preventing epidemic and ensuring continuous, safe production and business process at Phu My Branch, the participants boldly gave constructive comments ensure worker's health and safety, improve business processes… This was also an opportunity for delegates to share experiences, difficulties and challenges in the epidemic prevention and control in all gas supply areas of CNG Vietnam.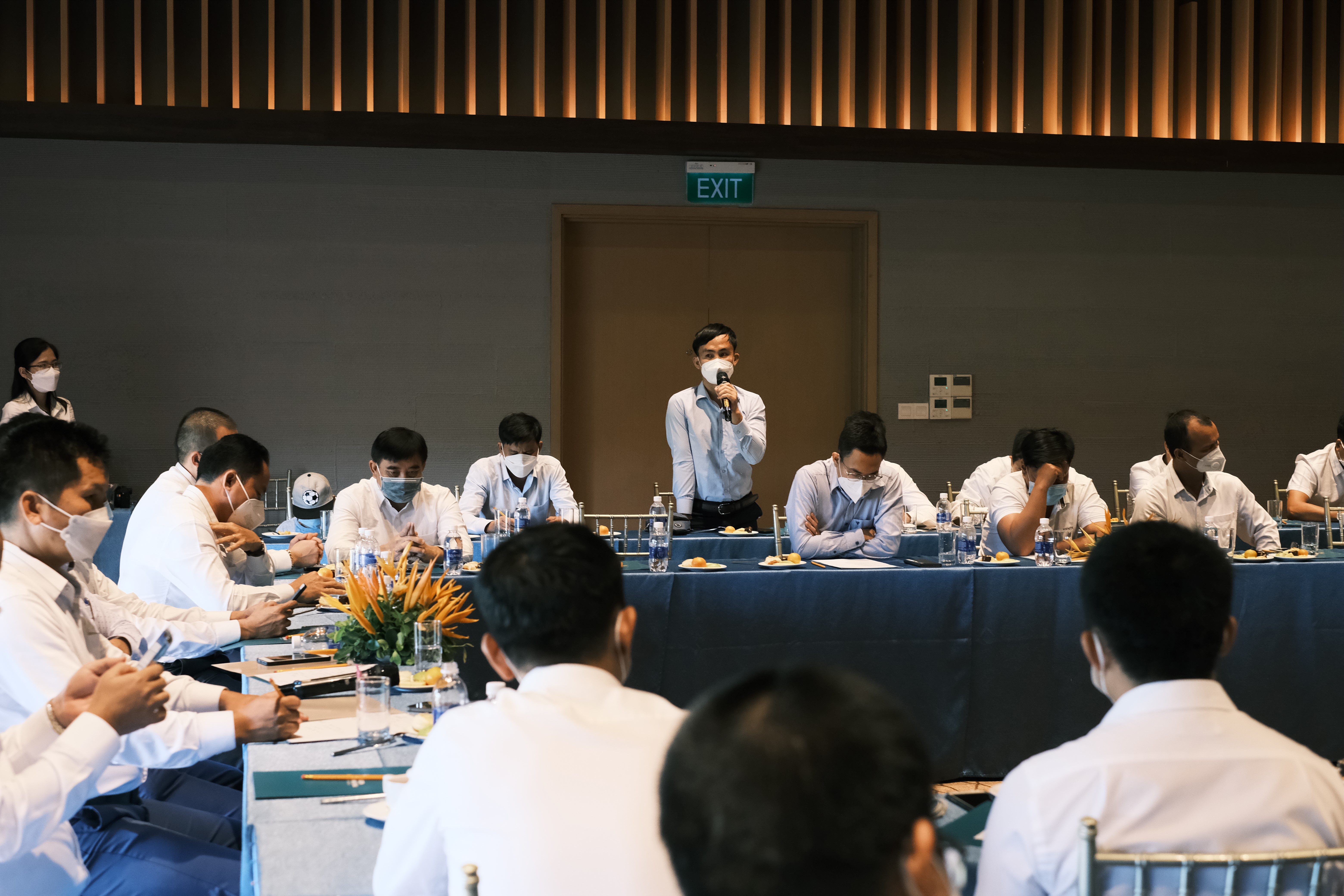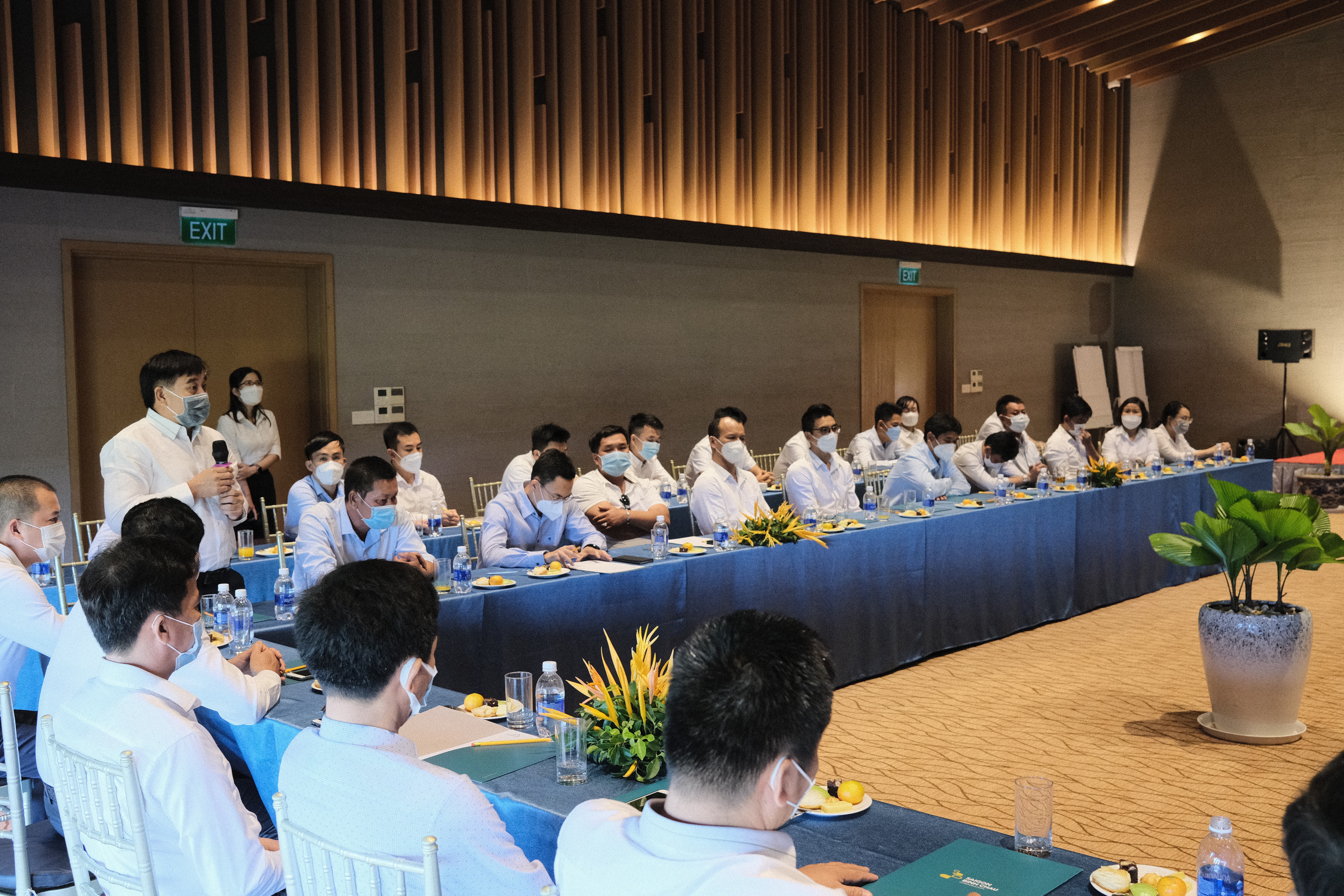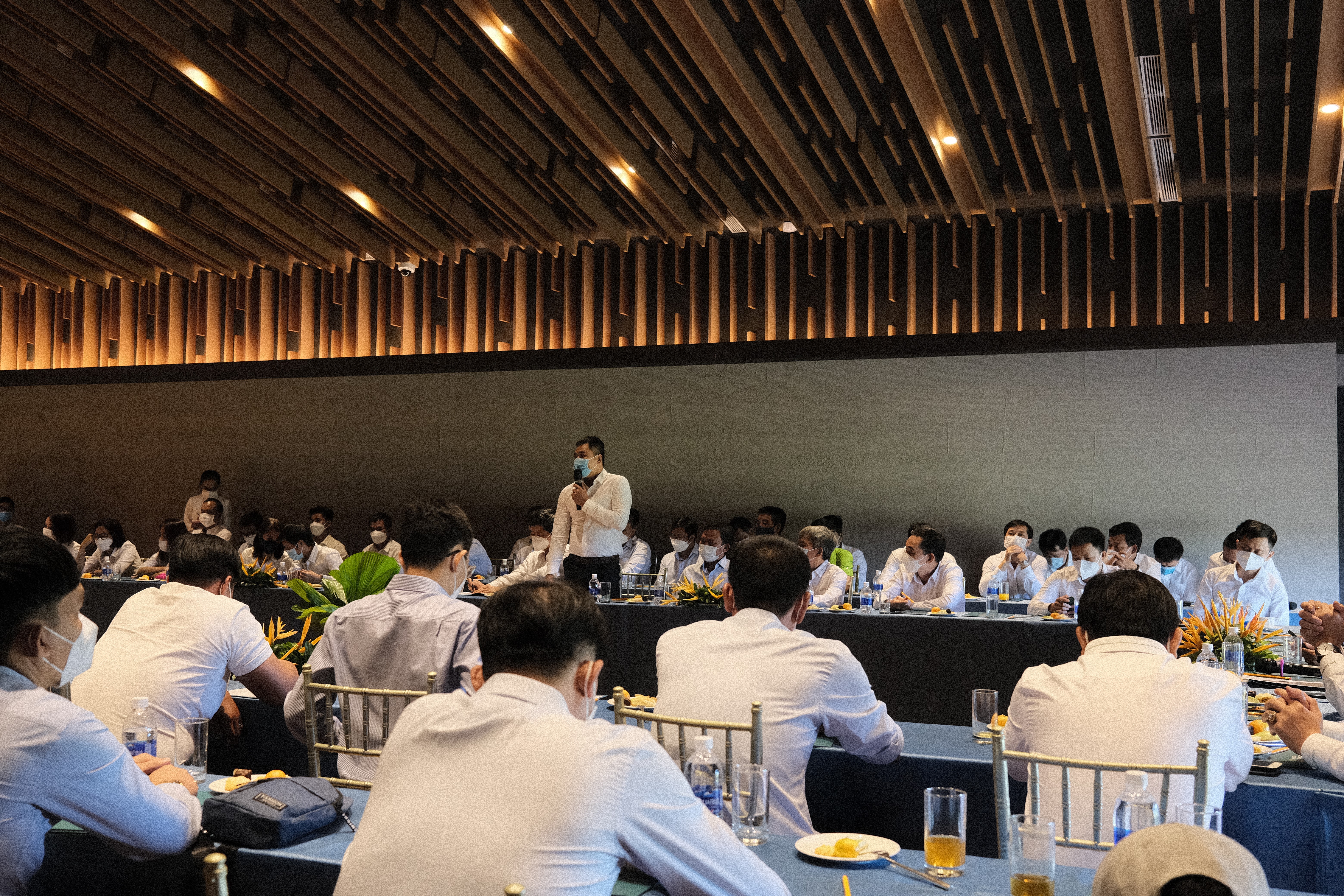 Delegates attending the Conference gave constructive comments
Speaking, absorbing comments and directing at the Conference, Mr. Nguyen Trong Hung – Director of Phu My Branch recognized and praised the achievements in epidemic prevention at the Branch during such a complicated period of time. At the same time, it was requested that departments constantly improved their awareness, capacity, creativity and solidarity in epidemic prevention and control to realize CNG Vietnam's dual goals: prevent the Covid-19 epidemic and, protect worker's health, and promote production and business activities, contribute to the sustainable development of CNG Vietnam in the new period, affirming the pioneering position in the cause of fuel greening in Vietnam.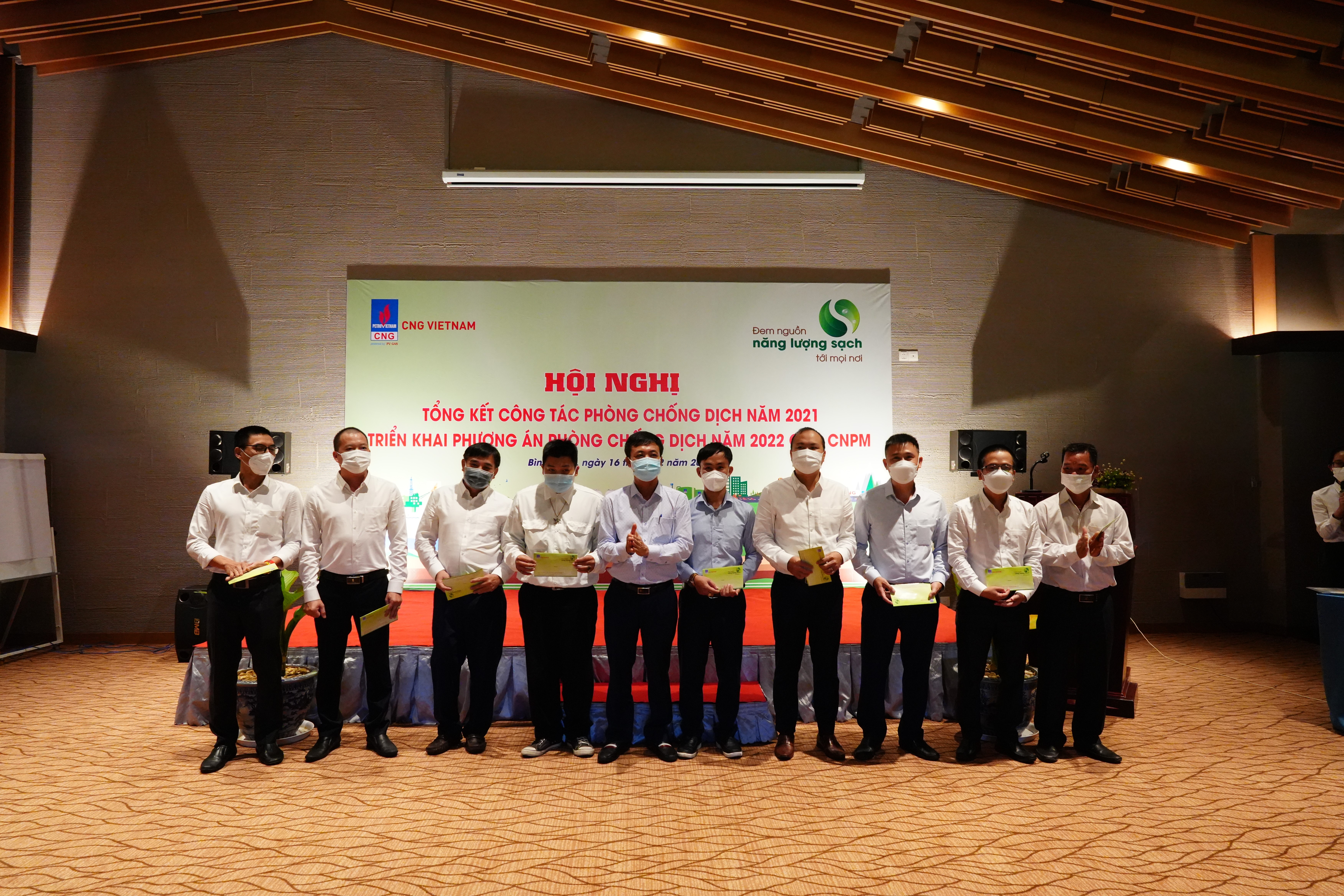 Conference honored individuals with outstanding achievements in Covid-19 epidemic Prevention at Phu My Branch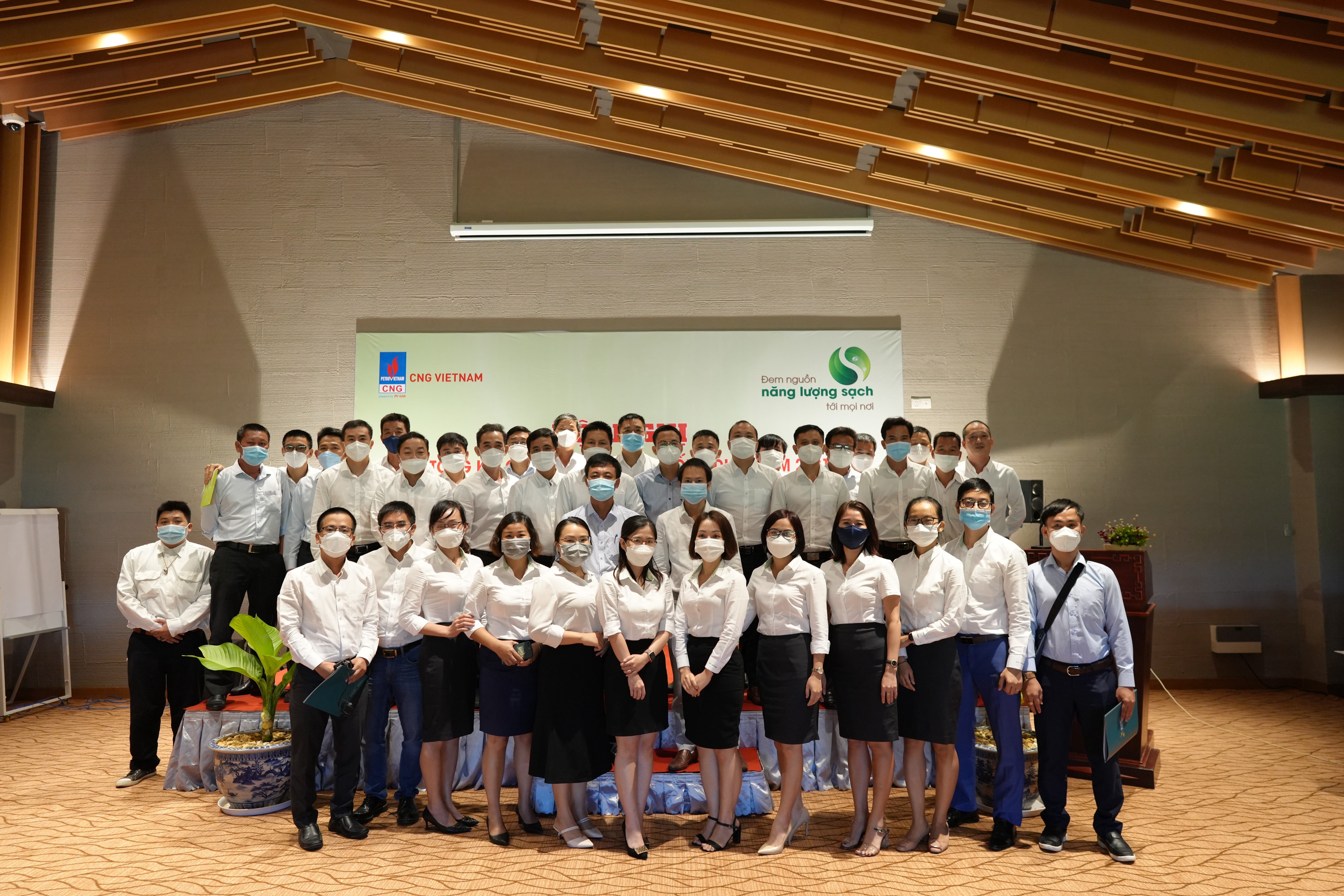 Delegates attending the Conference took photos