On 23 December 2021, in Binh Chau, Xuyen Moc District, Ba Ria – Vung Tau Province, CNG Vietnam – Phu My Branch held "2021 Conference on Gas Operation and Transportation" to review the CNG production, operation and transportation at Phu My Branch.
Attending the Conference, there were the presence of Board of Management, Heads and Deputy Heads of Departments and more than 70 employees working directly in production at Phu My Branch.
With a year of turbulence, especially complicated developments of the Covid-19 epidemic, limited travel following Directive 16/CT-TTg, however, the gas continuous production and supply for customers was maintained and constantly improved thanks to the great efforts of all staff and, particularly, Operation and Transportation staff.
In addition to the advantages and disadvantages, 2021 Operation and Transportation Report reviewed Phu My Branch's performance, of which an outstanding outcome was the gas volume sold to customers as of 20 December 2021 amounting to 198.3 million Sm3, estimated to be 205 million Sm3 for the whole year 2021, reaching 112% of the annual plan (183 million Sm3). At the Conference, the participants made suggestions and positive contributions to improve the safe and continuous gas production and supply in the "new normal".
Mr. Vu Anh Tuan – Deputy Director of Phu My Branch presented Report on 2021 Gas Operation and Transportation
Following the achievements in production, operation and supply of CNG during the epidemic times, greatly contributed to the excellent completion of the 2021 production and business tasks for CNG Vietnam, at the Conference, Mr. Nguyen Trong Hung – Director of Phu My Branch called for dynamism, creativity, solidarity, and promoting the strengths of each employee in order to complete key tasks: ensure the safe and continuous operation and transportation while ensuring effective prevention of Covid 19 epidemic, in accordance with the motto "Safe delivery, safe home", "Delivering clean energy to your doorstep". clean everywhere". Besides, he emphasized innovation in thinking and professional behavior in production processes, ready to overcome all difficulties and challenges; actively absorbing new technologies to cope with CNG Vietnam's strategy changes in the coming period.
Some pictures taken at the Conference: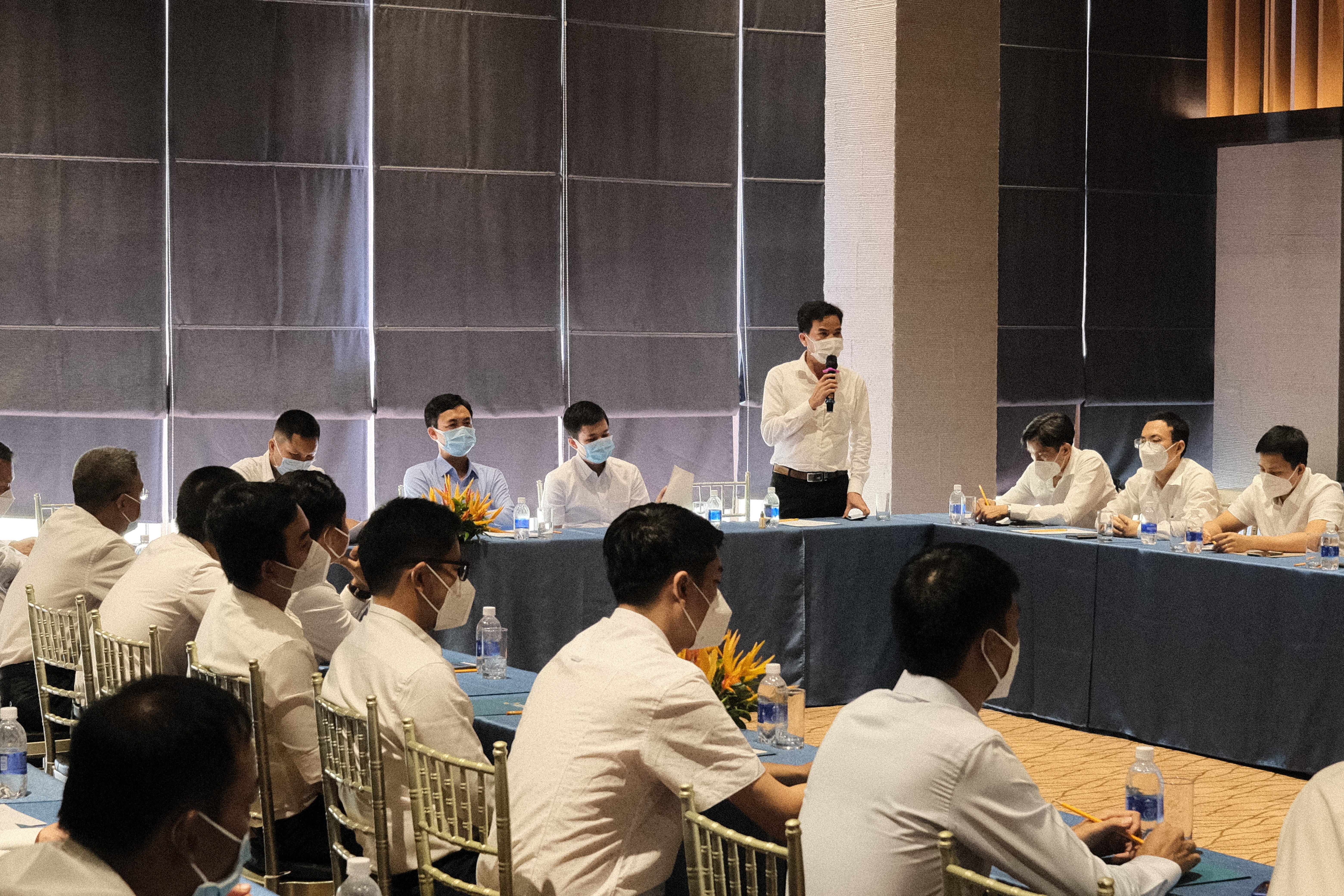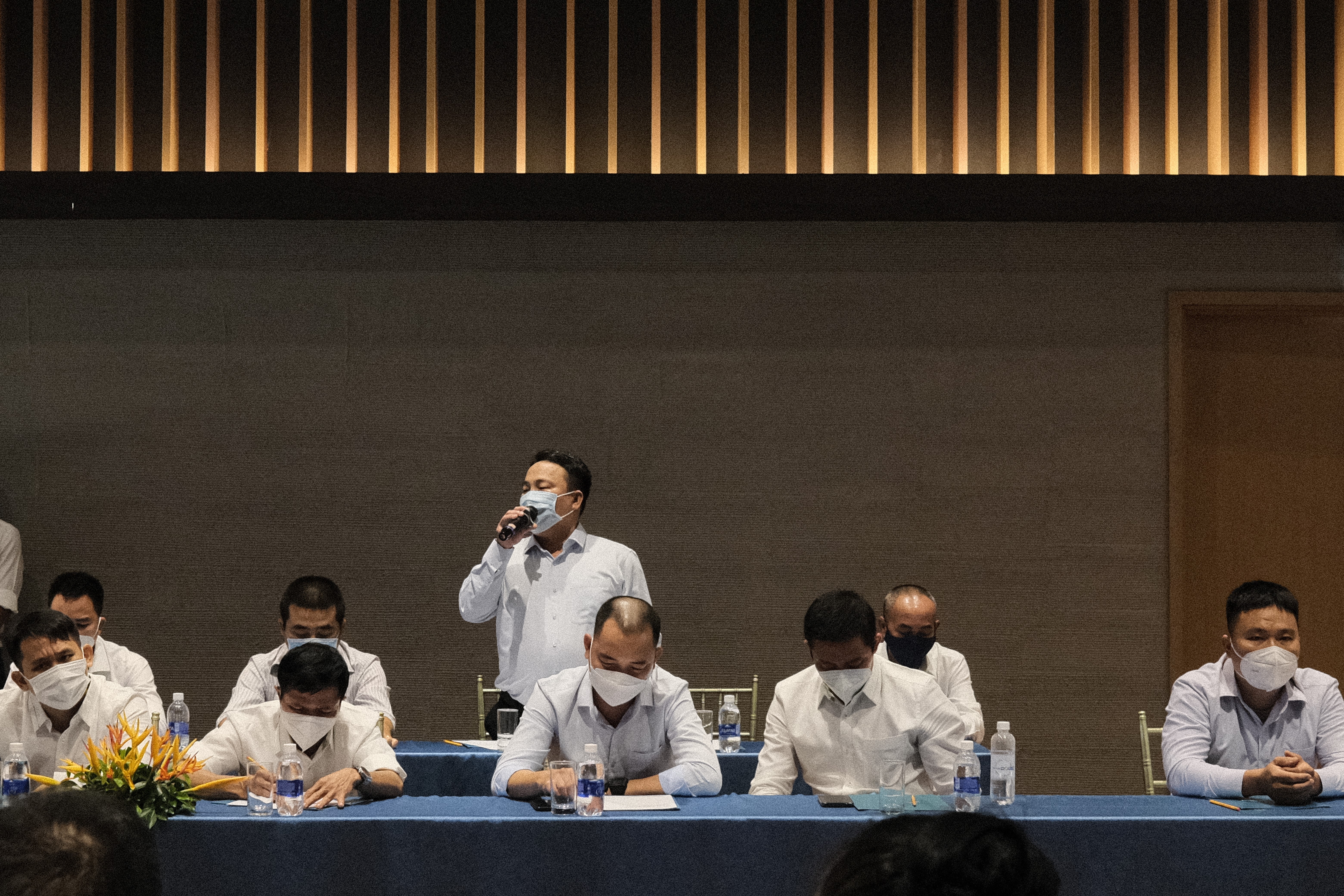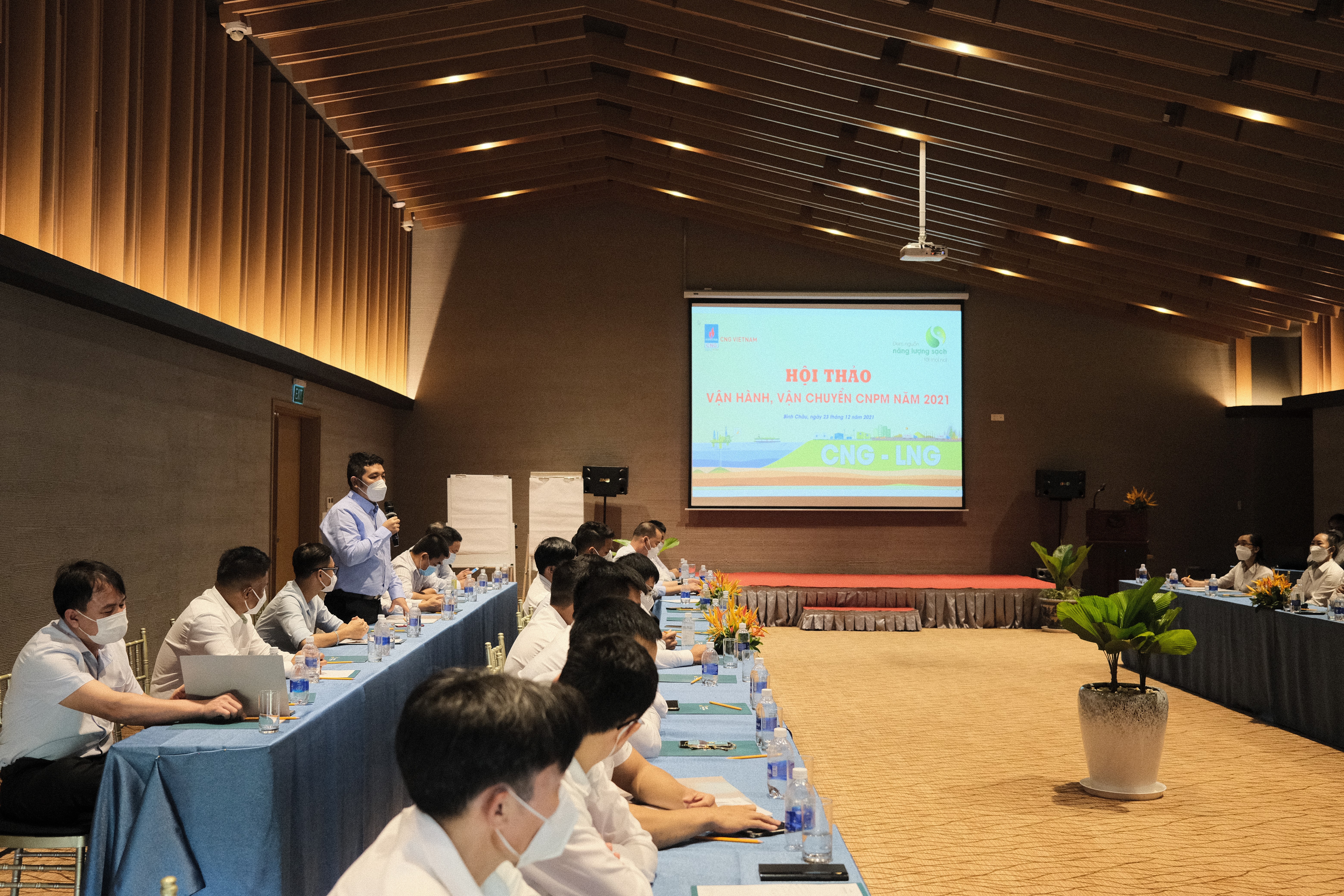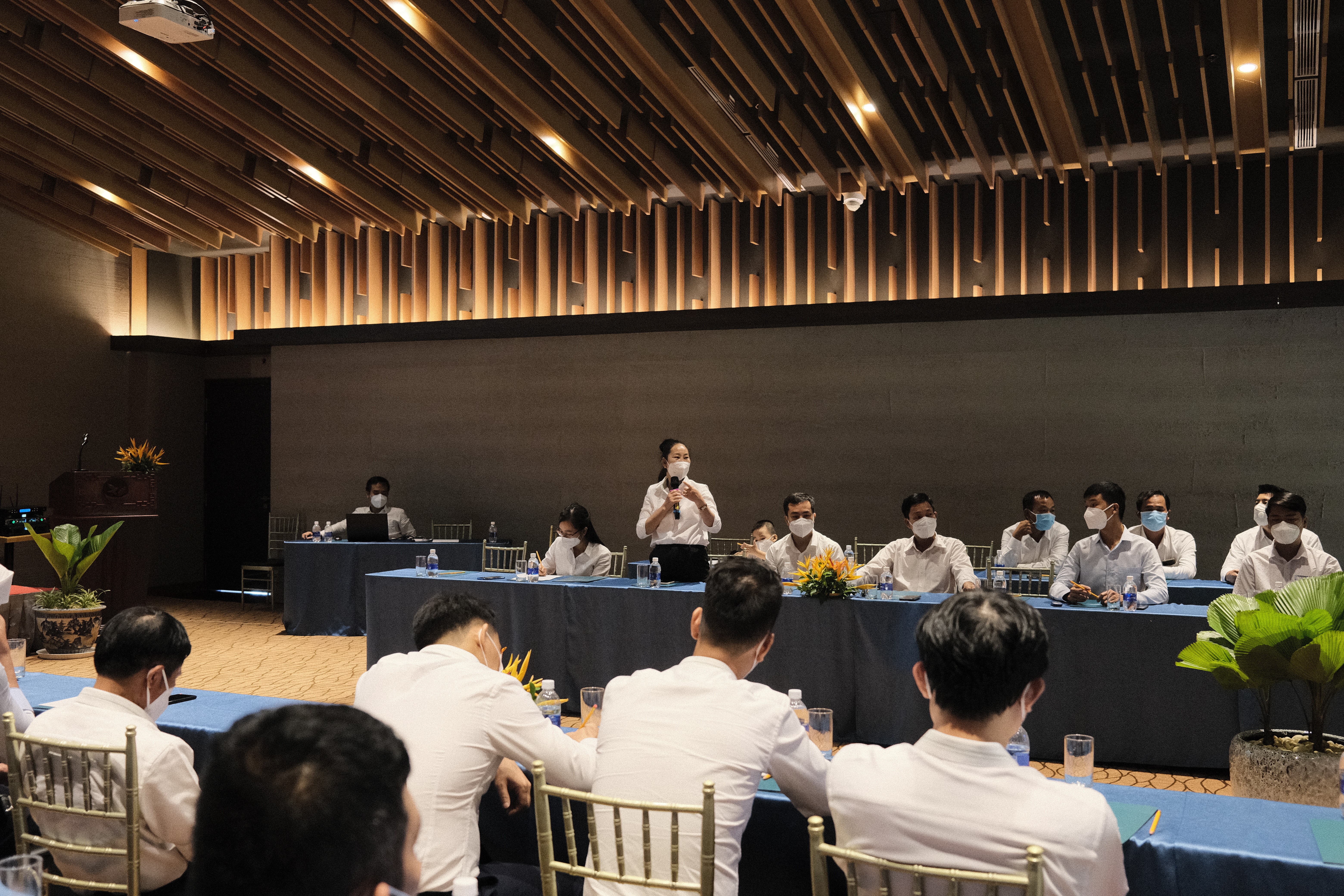 Delegates contributed ideas at the Conference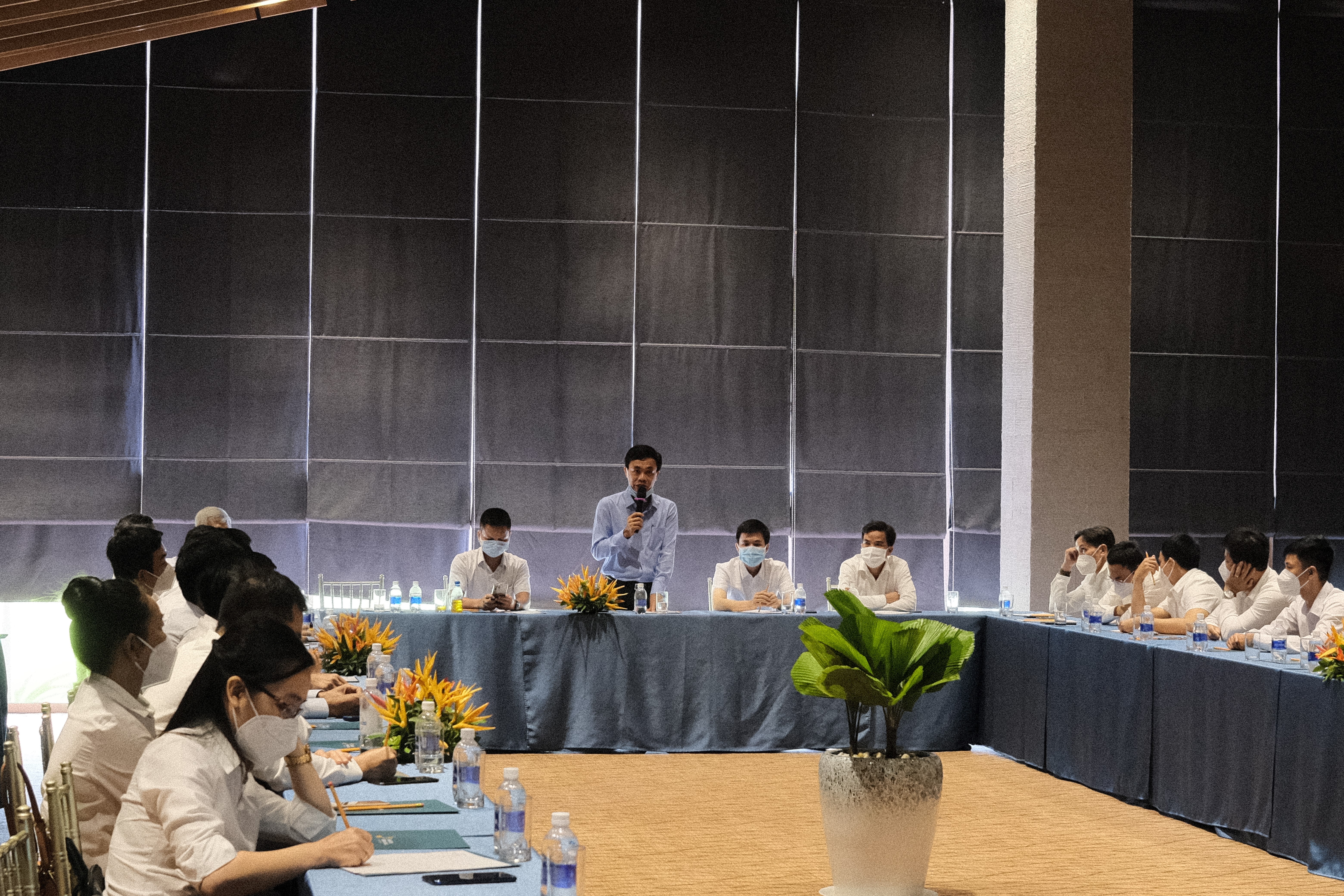 Mr. Nguyen Trong Hung – Director of Phu My Branch – delivered the speech at the Conference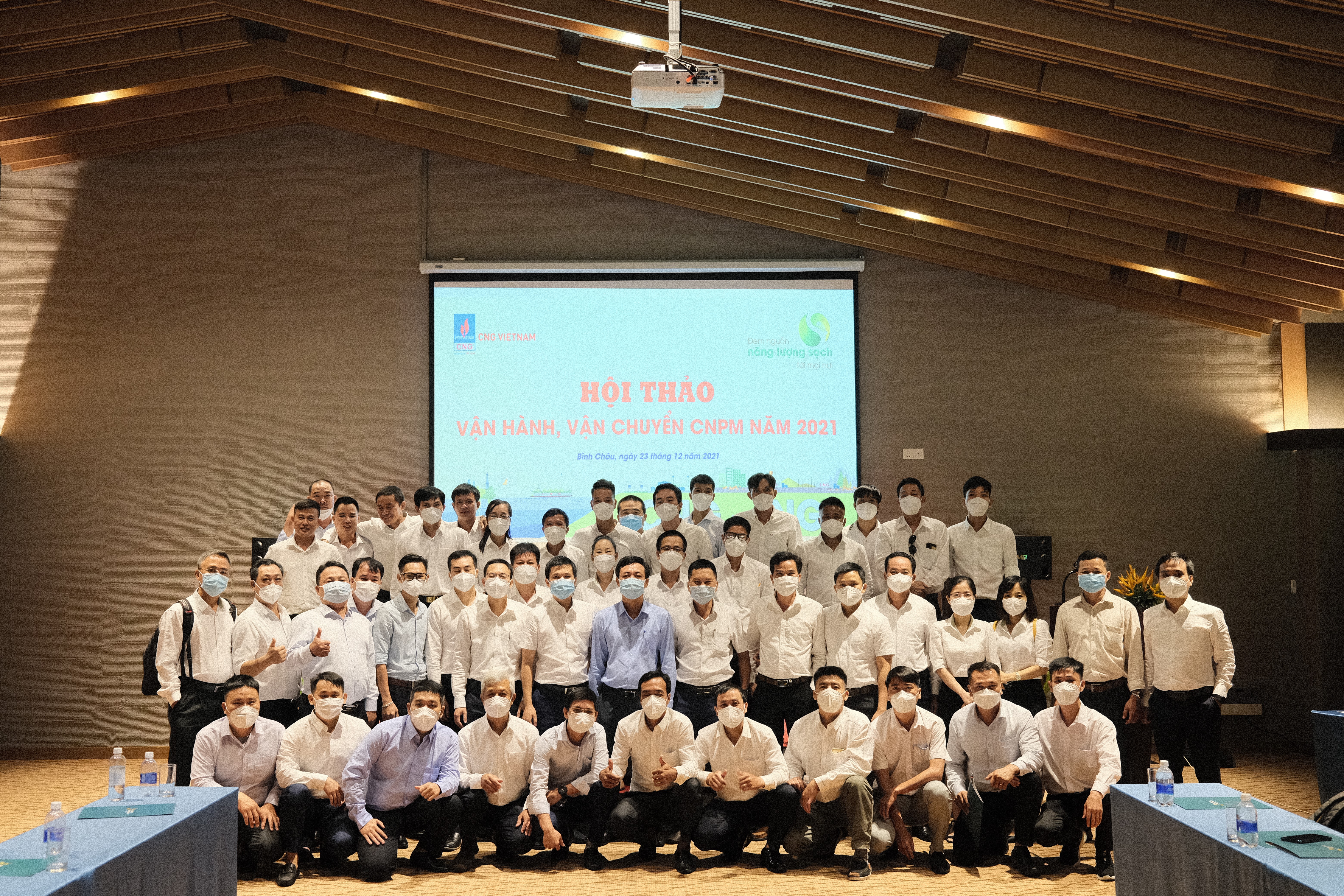 Delegates took photos to celebrate the success of the Conference