On 10 March 2018, in Da Lat City, CNG Vietnam Joint Stock Company (CNG Vietnam) held the 2018 Safety – Health – Environment Conference.
Attending the Conference, on the side of PetroVietnam Gas Corporation, there were Mr. Phan Quoc Nghia – Member of the Board of Directors of the Corporation, Mr. Nguyen Thanh Nghi – Deputy General Director of the Corporation, Mr. Ho Dien Vuong – Head of Safety-Environment Department of the Corporation; on the side of CNG Vietnam Joint Stock Company, there were Ms. Nguyen Thi Hong Hai – Chairwoman of the Board of Directors, Mr. Vu Van Thuc – Director of the Company.
Along with the attendance of delegates from member units of the Corporation, customers, members of the Board of Directors, Board of Management, leaders of departments, Phu My Branch, Northern Branch and other employees currently working in the fields related to safety-environment management of CNG Vietnam.
At the Conference, the delegates listened to the Company's 2017 report on OSH and Fire Prevention activities, including issues related to safety-quality-environment management system; training; emergency response – fire prevention and fighting; examination and inspection; maintenance and repair; health care of employees; environmental protection, customer satisfaction assessment. The report also highlighted the achievements, limitations, shortcomings and set out main directions in the coming time. In 2018, CNG Vietnam continued to synchronously implement safety solutions to ensure operational efficiency, contributing to well completing assigned business and production tasks.
The conference heard 2 presentations on safety awareness training program (STOP) at Phu My Branch and shared lessons learned from implementing 5S program at Northern Branch. The delegates enthusiastically participated in expressing opinions, sharing practical experiences in the working process to ensure safety in CNG operation and transportation as well as improve working productivity and improve the working environment to be green – clean – beautiful.
Within the framework of the conference, CNG Vietnam awarded individuals with recognized initiatives and collectives with 5S good implementation in 2017. The Trade Union also awarded individuals for Excellent OSH staff in 2017.
Images taken at the Conference: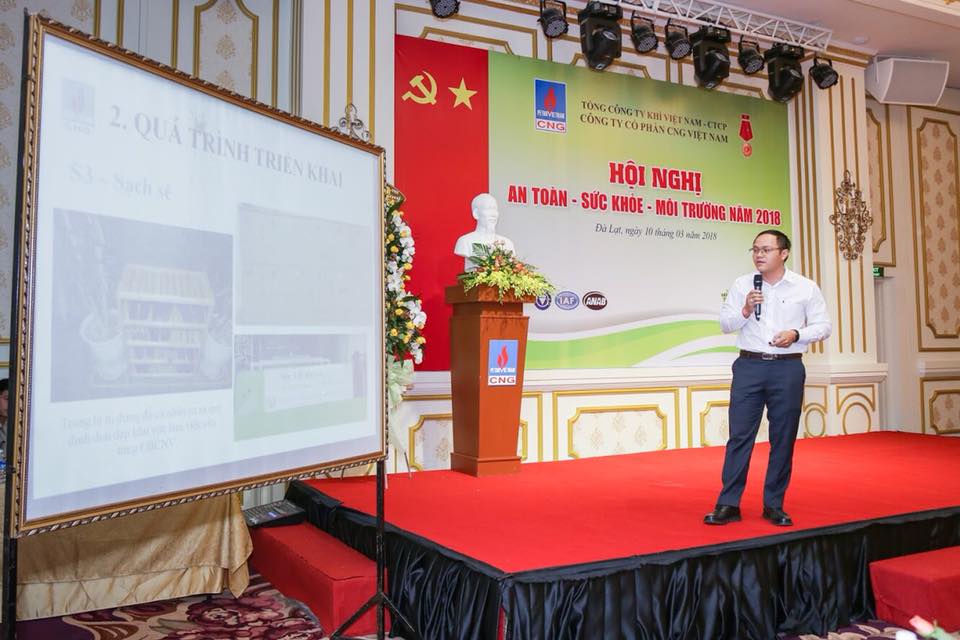 Presentation at the Conference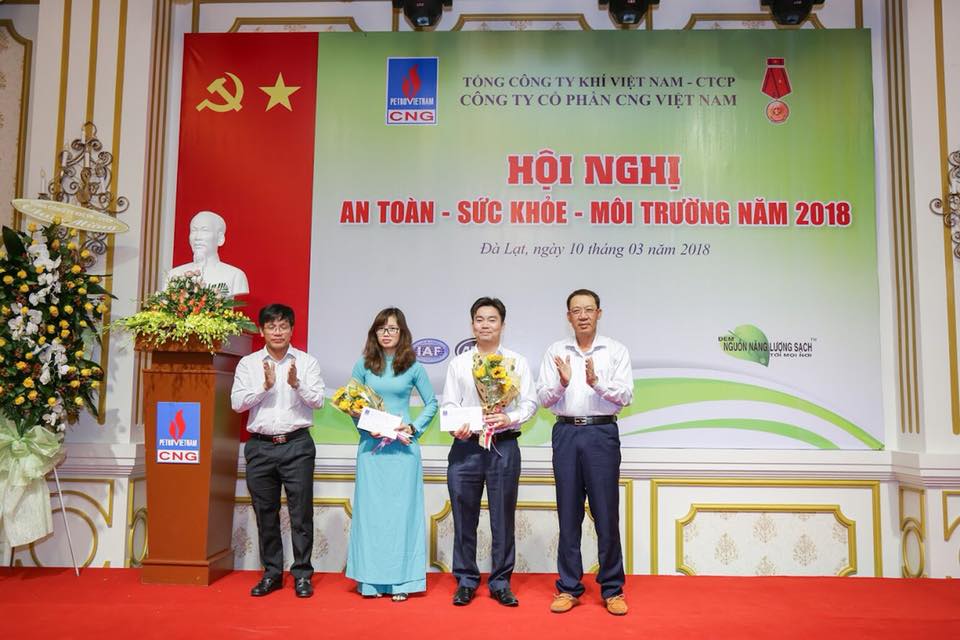 Commendation at the Conference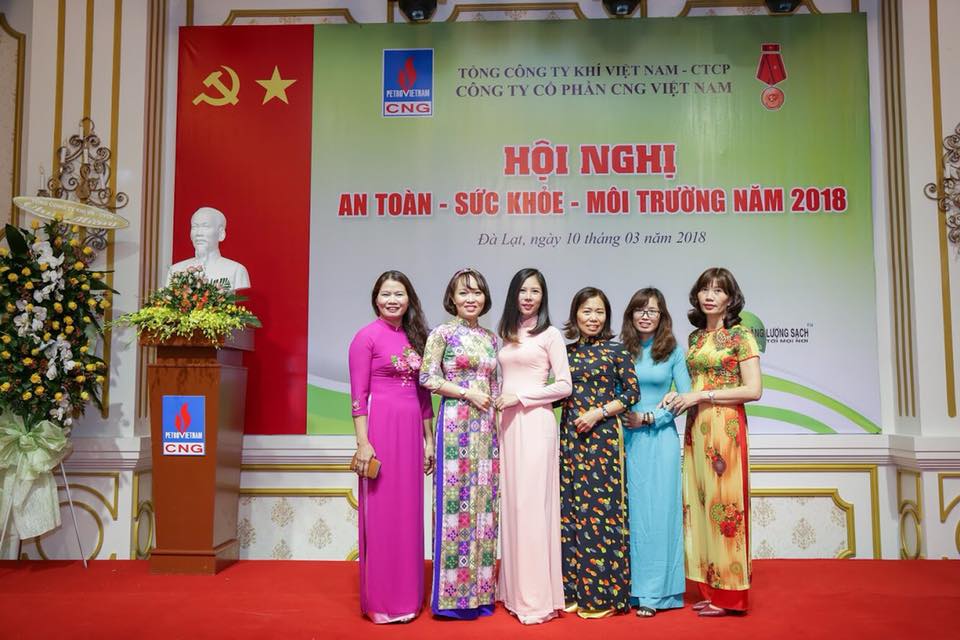 Delegates attending the Conference